Our Product, Engineering, and Investor Relations teams are excited to bring this new Platform feature to our passive investors.
Previously, if you had $10,000 in the Pre-Funding Note Fund (PFNF) maturing at the end of a given month, you could either roll that $10,000 into just one new Series Note or have it paid out to your bank account. With this new update, you can now choose to split $7,000 into multiple Series Note offerings and have $3,000 paid out to your bank. Or 50/50, 60/40, 100/0 — whatever split you prefer!*
How the new Platform feature works:
First, sign in to your Investment Account on the Fund That Flip Platform. If you have maturing investments that need rollover/redemption decisions, you will see this orange callout.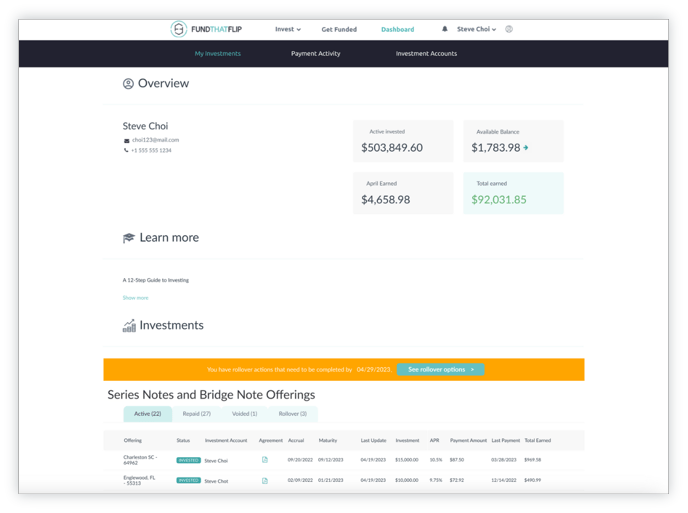 Next, select the Rollover tab. Click the See Options button to the left of each investment to see what rollover and redemption options are available to you.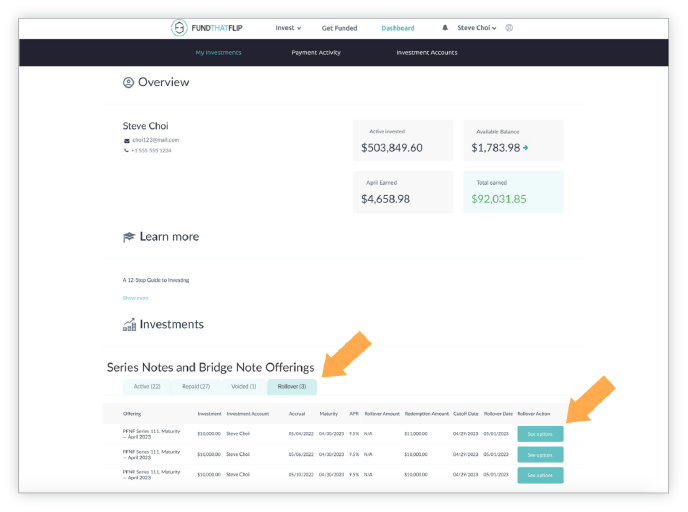 Once you've clicked the See Options button, you can decide which new investments you want to roll funds into — or redeem your funds — by using the selectors next to each open offering. You can also choose to roll over a little and redeem a little. If you are rolling over a PFNF investment, you can now roll over into any open PFNF or Residential Bridge Note Fund (RBNF) Series in $1,000 increments.
IMPORTANT: Once your selections are complete, click the Confirm and Sign button. You must digitally sign the agreement associated with each selected Series Note to finalize the rollover/redemption.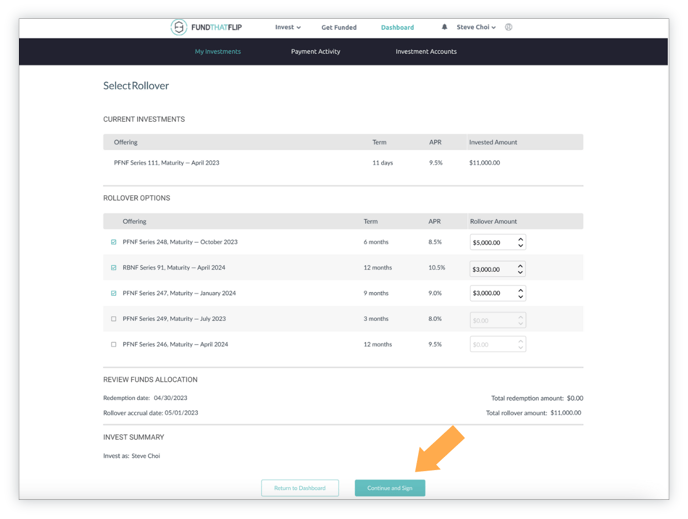 Now confirmed, you can view your rollover and redemption decisions by selecting the Rollover tab and selecting the button next to the appropriate investment, which now says Rollover Details.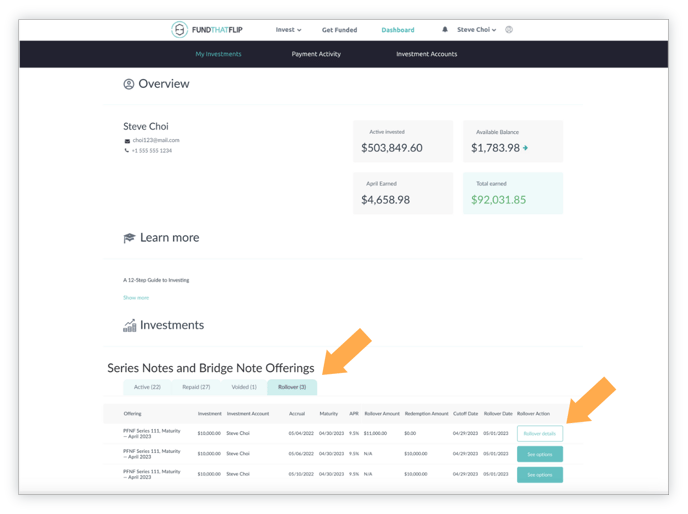 This is what the finalized rollover details look like.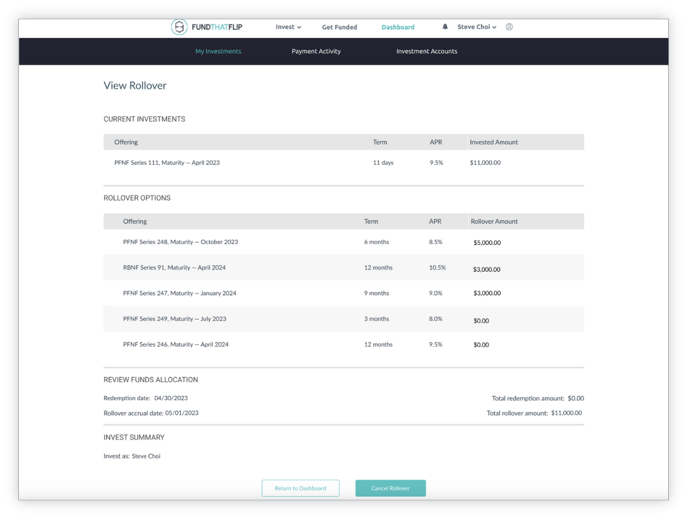 If you do not want to roll over any investments, and instead choose to redeem the entire balance of your maturing Series Notes, you don't have to do anything. Simply ignore the orange banner and See Options buttons, and your investments will automatically mature and repay.
This rollover update — and another coming soon — is the direct result of feedback from our investors. Thank you for being an active part of our mission.
*If you are rolling over an investment in PFNF, you can roll over into any open Series Note offering.