In mid-April this year, we launched the Residential Bridge Note Fund, commonly known as "RBNF," in the face of an unprecedented, worldwide pandemic. Despite the economic and financial turmoil caused by COVID-19, the fund has proved to be highly popular, with each Series Note offering filling quickly and being oversubscribed.
The fund allows accredited investors to invest at different times and with unique terms in the form of Series Notes. These individual Series Notes are combined together to form the larger diversified fund that we call the Residential Bridge Note Fund (RBNF). With the capital raised, RBNF invests into individual loans originated on the Fund That Flip platform via Borrower Dependent Notes (BDN's). We wanted to share some of the major benefits of investing in RBNF to show why the fund has demanded so much attention from a wide variety of accredited investors during these uncertain times:
Diversification - A single investment is spread across multiple whole and fractional loans throughout our platform.
Fixed Maturity - Each note has a fixed maturity date, giving certainty to principal repayment.
Passive - Investments are selected by the fund manager which alleviates the need for investors to assess and select each investment.
Utilization - The investment earns interest from the day investment funds clear escrow.
FTF alignment - Fund That Flip will contribute 10% of the outstanding capital raised, up to $1M, to demonstrate our aligned incentives.

To date, we have successfully issued and fully fundraised eight different Series Notes. The fund has raised $2.53 million and invested in 87 different assets. In order to closely monitor diversification and concentration, the fund has a set of underlying investment criteria which are used to guide investment decisions in relation to geographical locations, borrowers, and asset types.
To illustrate this clearly, here are some key performance metrics that demonstrate the diversity of the RBNF.
RBNF Performance data April 13th - July 7th 2020: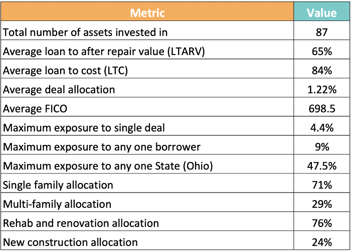 Performance Charts: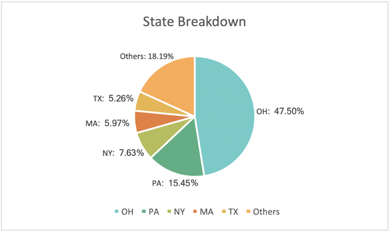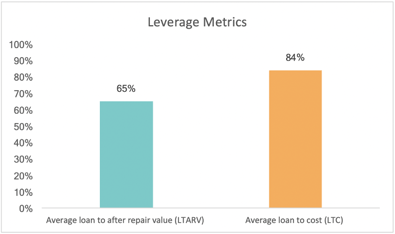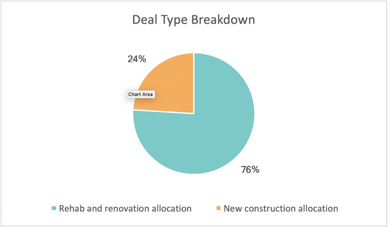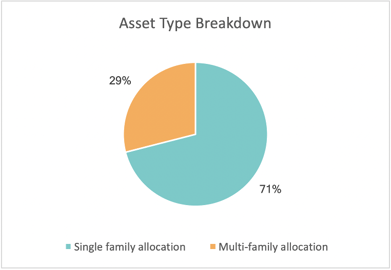 In the coming weeks and months, we will be issuing further RBNF Series Notes with varying maturity dates. In line with the underlying risk strategy, Series Notes with longer maturities will have higher rates of return for investors. To provide some clarity on pricing of the Series Notes, we have set out some sample pricing below based on the varying maturity periods.

Our forward-looking objective is to release new Series Notes on a regular basis to provide our investors with the opportunity to regularly invest in our newest investment vehicle.
Click below to sign up for advanced notice and access to exclusive information on RBNF:
If you'd like more information on the fund, or about investing with Fund That Flip in general, please reach out to Paul McFadyen at paul.mcfadyen@fundthatflip.com.