If you're a real estate investor, you've probably got questions like these.
How much equity cushion risk is right for me?
What asset class should I invest in?
What's the benefit of crowdfunded real estate? REITs? Commercial or residential?
Can I invest my IRA or 401K?
Every real estate investment platform operates a little differently, and you can't keep your financial advisor or broker on the phone 24/7.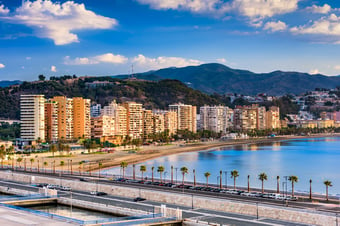 Those are the challenges that inspired Brian Carmody to create Property Nirvana.
How did you get started in real estate investing?
Brian: I'm a commercial real estate mortgage broker. That's what I've done the longest and I've brokered loans with Fund That Flip.
I'm also a lender and I've worked with investors from mobile and RV parks to single-family home flips and rehabs, apartment buildings, commercial buildings, and storage units.
When did you start noticing the challenges investors were facing?
Brian: Throughout the years I noticed there was a lot of confusion about real estate investing and the lending process. There was a lot of information out there all saying different things. It was a little bit like the wild, wild West with advice coming from all over the place, but no defined place where somebody can go and get help or insights.
So you're either on your own to figure out real estate investing or go and spend thousands of dollars to learn from a guru's investing course.
We created a Guide to Investing to help people understand crowdfunded real estate investing, but that's one type of investing. So we get that it can be overwhelming to even get started.
Brian: Exactly. We wanted to come up with something more approachable, more affordable, to give newbies a chance to learn, but also give experienced investors an opportunity to fund new investment partners. It had to be mutually beneficial.
That's what hatched the idea for Property Nirvana. I partnered with an experienced developer and investor, John Matheson, and we put together this membership-based community where members can be peers with brokers, lenders, investment companies like Fund That Flip, and ask questions in the forums and learn.
The peer-to-peer aspect is very unique, but why not build this community in Facebook or LinkedIn?
Brian: We found that they're really too big. People wear a lot of different hats on those sites, they're employees and family members and supporters of different charitable groups and hobbies. So you get a lot of people who have very little interest, never respond — they don't have any skin in the game. So the opportunity to learn and network is very low.
And from our personal experiences, we'd invested with multiple people who had no ties to Facebook. It's just not where they live their lives. Or they only use Linkedin for the main profession, and they're not talking about their investments there. But they're very talented, knowledgeable, and experienced real estate investors and developers — and that's who we wanted.
You knew that if you built it, they would come.
Brian: Yes, and that's what happened. We created Property Nirvana as a community that is just for real estate. No other hobbies or professions.
So investors, funders, developers, and even builders and brokers — everyone in the real estate industry — can go in, get to know each other, and make connections, learn, and share. We also have some really experienced investors and developers in the community; they're not charging $6,000 a year for a course, they're in the forums just looking to share and teach people and also find new partners to invest with.
Property Nirvana has become my main passion because I think we can do a lot of good there.
How much does membership to Property Nirvana cost?
Brian: It's very affordable. $19.99 a month. But then people have some skin in the game and they're more active, more responsive.
And I think we're giving people more than just an investment course or email list. They're getting access to learn from many experienced investors, brokers, and developers who have knowledge in a lot of different asset classes and areas. They're getting to network, make connections, and discover investment opportunities. Plus, we have classes, too — and books!
I've written two books which are available for members to purchase, and our experienced members are able to create their own courses. For example, if a mobile home park developer keeps getting the same questions in the forums, they can create a course, reach more members, and make a little income on the side. But everything is very affordable and approachable.
Can you give me an example of topics being discussed in the Property Nirvana forums?
Brian: Literally everything about real estate investing. People want to know about being a landlord. Or investing in debt. Fix-and-flip rehabs, apartments, commercial properties — but also investments that are up-and-coming, like solar parks and fuel cells.
Members share their investment goals and interests, too, which helps them make connections for new investment opportunities. That's what's key about the community, it's all about real estate investing, making it more accessible, and helping each other reach their investment goals.
---
Start investing in real estate today with Fund That Flip. Investors have historically earned an average 10% annual yield with industry-leading transparency into every deal — then check out the investor community at Property Nirvana for investment insight and opportunities.