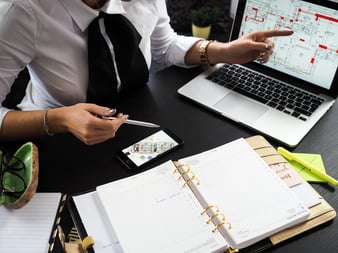 What is Borrower Servicing?
One of Fund That Flip's core values is making our customers as successful as possible on each and every flip, rehab, or new construction project. For this reason, we have a borrower success team dedicated solely to working with each borrower to help them every step of the way during the project.
Some of the things the team handles may include coordinating exits, monitoring construction progress, and helping process payments. Their goal is to work to ensure an understanding between the borrowers and Fund That Flip and give them the best opportunity to succeed in each of their investments, despite any difficulties. One member of the team, Jamie Mascaro, describes the team's function as "the intersection of asset management and client services."
How Borrower Servicing Helps Fund That Flip Partners
Availability: Our borrower servicing reps make themselves available around the clock to alleviate any stress or hassles the borrowers may be experiencing. This means borrowers are able to contact our reps as often or as little as they wish. Whether you need advice, help solving a problem, or just someone to vent to, our reps are ready to answer your call or email.
Understanding: We live and breathe residential real estate. In fact, before we were in the lending business, we were flippers ourselves. And many of us at Fund That Flip still actively invest in real estate. By creating a team solely dedicated to our borrowers' success and growth, we aim to understand our customers' processes, goals, and challenges better than other lenders.
Long-term relationship: We put a major focus on understanding our customers because we value long-term relationships. Not only do we want to see you succeed on your current project, but we want you to be successful on all of your deals to follow. Our team members get to know your business so we can be even more helpful on future deals and projects.
Constant improvement: In the unlikely event you have a negative experience with our borrower servicing team, we are continually looking to improve. With each and every borrower, we offer an opportunity for feedback with customer satisfaction surveys. In receiving this feedback, we work tirelessly to address and resolve any issues so that your next deal runs even more smoothly.
Our borrower servicing team is just one of many reasons to choose Fund That Flip for your next investment project. With funding in more than 30 states, Fund That Flip can get you pre-approved up to $5 million and close in 5 to 7 days, funding up to 90% of the purchase and 100% of the rehab. Apply now in under 2 minutes to get fast funding for your next real estate deal.