In addition to being one of the fastest-growing companies in the U.S., we're so excited to share that Fund That Flip has been named an Inc. Best Workplaces 2022 Honoree. Among the list of 475 U.S. companies, Inc. Magazine states these companies demonstrate an understanding that culture is more than working from home and kombucha on tap.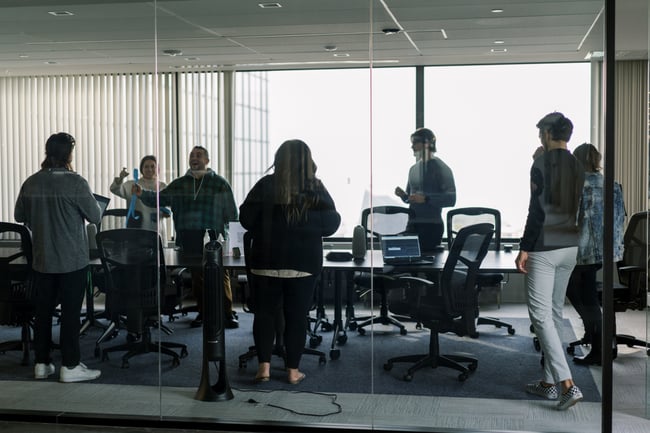 Fund That Flip Servicing Team doing a team-building activity during our quarterly company Summit Week, focused on team-building and strategic planning.
Check out all the honorees here, and read more about what makes Fund That Flip such a unique and special place, below.
"We have something special here."
An innovative, inclusive, and productive culture is a fundamental part of the organizational structure and growth at Fund That Flip. We strive to create and foster a modern work environment where team members feel seen, heard, valued, and accepted — and enjoy coming to work each day (remote or in-person).
At the core of our culture is H.U.S.T.L.E. While "hustle" has recently taken on a negative connotation representing grind culture, at Fund That Flip, our "hustle" couldn't be further from that. Our H.U.S.T.L.E. values stand for Hard Work, Unity, Success, Transparency, Learning Every Day, and Empathy. We talk about these values often, and they are instilled into every aspect of Fund That Flip, including our processes, meetings, customer portals, and internal and external communications. Executive and Operational Leadership encourage every employee to live the H.U.S.T.L.E. mentality, and we also celebrate instances of employees exuding those values.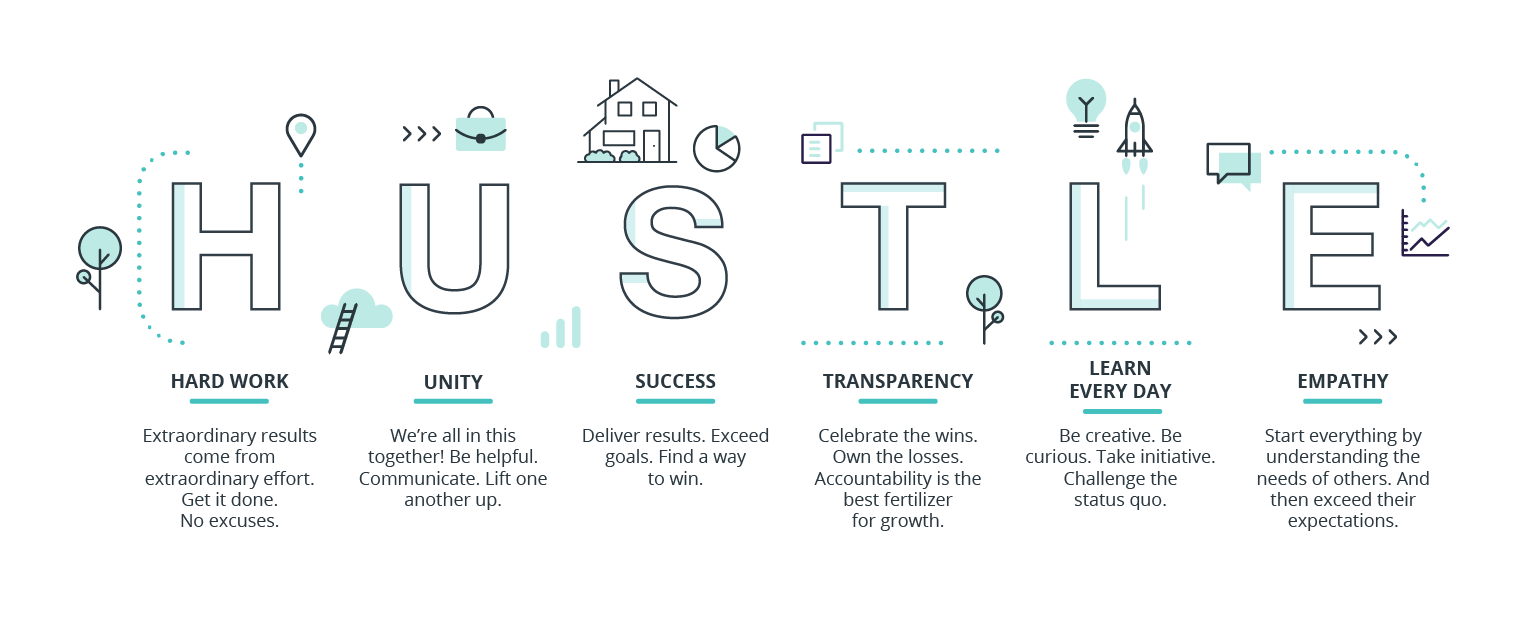 To ensure that everyone feels part of our H.U.S.T.L.E. and culture, in 2021 we put a focus on diversity, inclusion, and equity initiatives, particularly in hiring. Our goal is to have a culture that is enhanced by each teammate, and there is no better way to drive innovation than with unique perspectives. To invest in our employees and future growth, we have partnered with a variety of job boards to focus on diverse, skills-based hiring to bring in new talent who add to our culture.
Moreover, for women and early-career employees, we partnered with Engage! Cleveland, a local young professionals group and job board. Several of our young professionals are in the Engage! Cleveland mentorship program with local leaders, and we have participated in the group's Next Generation of Women leadership events. We also use the job board to find talented students for our paid internship programs.
We also like to get feedback. Whether we're asking about what employees think of the culture, what should be reprioritized in our strategic roadmap, or what we want for lunch, Fund That Flip is always sending out surveys to give employees another option to voice their opinion and needs.
Work-life balance is of the utmost importance, and we're always looking for automation, technology, and tools to make every employee's job easier and more efficient. Every employee can invest in company equity. We value their health and safety, so we have an ever-evolving COVID policy, as well as a comprehensive benefits package that includes medical, mental health, dental, and vision, a subscription to the therapy app TalkSpace, an in-building gym (Cleveland), and flexible, unrestricted PTO for sick days, mental health days, or beach days.
Fund That Flip is a growing and evolving organization, creating innovative ways to maintain and grow our H.U.S.T.L.E. culture by listening to our employees. We're excited to grow as a hybrid organization where our culture makes work enjoyable and fulfilling for every teammate.
If you want to be part of what we're building, check out our open positions!