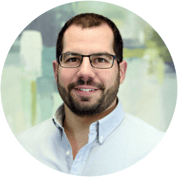 In this episode, we speak with Justin Silverio, owner of JS2 Homes and Open Letter Marketing. Justin discusses real estate and direct mail marketing. He begins by sharing how his interest in real estate grew at a young age through his father's career as a general contractor. As Justin advanced his career in accounting, he realized how he could leverage his father's expertise and his knowledge of numbers to invest in real estate.
In 2012, Justin and his father started JS2 Homes with the goal of revitalizing communities as real estate investors. Since then, they have respectably grown their portfolio and spread brand awareness across the state of Massachusetts. They strive to make the home-selling process as streamlined and stress-free as possible. Each property is then modernized while keeping the traditions of the community alive.
As JS2 Homes grew, Justin saw an opportunity to expand on his business. Justin started Open Letter Marketing in 2016, a direct mail marketing company that caters to the real estate industry. Justin was able to apply the marketing tactics he was using for his own company to help others grow their real estate businesses with real estate postcard design and mail campaigns catered towards specific target audiences. Tune in below:
Subscribe to Real Estate Investing Unscripted on Apple Podcasts, Google Podcasts, Stitcher, or Spotify.
Ready to get funded? Apply in under two minutes and get instant feedback on your application: