Subscribe to Real Estate Investing Unscripted on Apple Podcasts, Google Podcasts, Stitcher, or Spotify.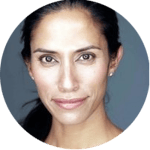 In this episode of Real Estate Investing Unscripted, we speak with Pili Yarusi, a real estate entrepreneur, mentor, and fellow podcaster. Originally from Hawaii, Pili owns the New Jersey-based Yarusi Holdings with her husband and business partner, Jason. Yarusi Holdings focuses on house flipping, beachside Airbnbs, and controls more than 100 rental units throughout the Midwest and Southeast. Learn how she and Jason created their own real estate empire from the ground up, and how they manage to balance work with their family of five.

Matt Rodak:
Welcome everyone to this episode of Real Estate Investing Unscripted. I'm your host, Matt Rodak, founder and CEO of Fund That Flip. I'm super excited today about our guest Pili Yarusi, co-founder of Yarusi Holdings, which is a real estate investment firm based in New Jersey that turns old, rundown properties into amazing homes with heart. I love that. That's your guys' mission: meeting homes with heart. She is also a host of REI Foundation Podcast which we'll be talking about. Most importantly, she is a mother of three and just welcomed a third. Welcome to the show, Pili.
Pili Yarusi:
Hi Matt, and thanks for having me on. I'm so grateful.
Matt Rodak:
Thanks for taking the time. I want to jump right into it. I think you have a very interesting story. You are originally from Hawaii, moved to California, and eventually made your way out east to New York. From your bio, you have done everything from managing restaurants and bars to even owning a berry farm.
Pili Yarusi:
Yes, I've kind of done everything.
Matt Rodak:
It's an interesting journey. Tell us more about how you made it from all the way out west to the East Coast, and got into the real estate game.
Pili Yarusi:
From Hawaii to New York, I thought I was going to do Shakespeare for the rest of my life, but I ended up managing restaurants. To fast forward, that's how I met my husband and partner Jason Yarusi. We decided to get into real estate in 2013 and we had just gotten pregnant with our first son, our first child, Luke. I didn't want to go back to the restaurant industry and neither did Jason. In 2012, hurricane Sandy had hit New Jersey. Jason's family is 50 years in heavy construction, mainly lifting homes. So, his family has been in construction for many, many years and Jason's been helping out with the company basically his entire life. So in 2012, 2013, he had actually come in and started making that his main business. He got involved with his dad and brought his brother on. This family company became huge in Jason's life and I became a part of it too. I started helping them answer phones. One day Jason and his father sat me down and they're like, "We're thinking about getting into real estate." I've thought about it, but it's not something that was ever really in my wheelhouse. It's one of those things that if you don't hear about it, if you don't think about it, it doesn't slap you in the face because in Hawaii, real estate is really expensive.
I had always hoped to own something in Hawaii one day, but it was never something that I thought I was going to get into. So, they're like, "Well, you're doing awesome with the family business, but have you ever thought about getting your real estate license?" I thought "Okay, well that might be an idea." So here I am in my first trimester, I get my real estate license, and we start going. We basically used the premise of our construction company because it's what we knew. We knew how to lift homes. We could get into these flooded homes that needed help for a really good price because we could lift ourselves. So, that's the first thing we did.
Think about this: most first-time investors will usually wholesale or do a quick flip. No, we decided to actually pick up a Cape Cod in Union Beach, New Jersey, in the flood zone -- so, there's that too. We lifted it once. We lifted it again, and we not only flipped the floor plan of this home which means -- the house we lifted, all the kitchen, all the appliances were on the top floor. We had to now create another first floor, put the kitchen and all the accoutrements there, and then we also put in a garage. You'll hear a lot of people will pop the top of a house and create value and create more square footage that way. We actually do the opposite. That's what we did for our first few, and it almost exploded in our face. We didn't have systems in place to really take... — I mean, we could do the construction — but we didn't have the systems in place for the flip side. After doing three of those, we decided to do two things: We stopped doing them for a little while and we finally got mentors, got systems in place, and started doing easier flips. And we started wholesaling. That was about a year ago. Then a couple of months ago, actually half a year ago, we started doing — and now we call them lifts and flips. We started doing our lift and flips again and we actually brought you on as our hard money lender. We're almost done with our first one coming back from stopping that. We've come full circle with this, which is really, really nice.
Matt Rodak:
You guys went all-in with one of the most sophisticated, difficult strategies to tackle with actually lifting a house up. If you guys haven't seen this before, Jason is pretty active on Facebook, and I know he posted a video a couple of weeks back of you guys lifting this huge condo or townhouse building up.
Pili Yarusi:
I think it was a six-unit townhome.
Matt Rodak:
Yeah, it was 27,000 tons or something ridiculous like that. I was like, "This is crazy." The video is really cool to see, though.
Pili Yarusi:
If you guys want to see, it's on wabuildingmovers.com. That's our construction company.
Matt Rodak:
Definitely check it out, it's impressive to say the least. You guys must have learned a lot about the first three, and it sounds like one of the things you learned was it's more than just lifting a house. You've got to figure out how to lay it outright, and how to manage a bunch of subs. What were some of the learnings that I guess you guys learned the hard way that caused you to pause and reevaluate the strategy?
Pili Yarusi:
These were our first things that we were doing. We didn't really have systems in place. We had mentors, we were on BiggerPockets, but we didn't have the concrete systems to tell us — the best thing to do when you're doing flips is not to take the HGTV mentality. Not that there's anything wrong with them, but they're always doing something new in every house, and it's pretty and nice and beautiful. What you want to do, one of the first things we learned, was to put together a skew sheet and do the same thing for every single house. Choose the same house every time you do it, and do the same thing to it. And that's what we started doing with our smaller flips. It's a 'putting lipstick on a pig' type of deal.
So, we put together these skew sheets, and that was key to really ramping up everything. Once we knew we had a system, we went in and did it, and we could scale from there. Without a system you can't scale. We also learned to depend on other people. With the first couple of flips, because we had a construction company, we just used our construction company for everything. You think that would be a way to save money, but it really wasn't. As a construction company we do have the other homes that we're flipping and at any time we have 20 to 30 homes up. That means we actually have them lifted, and foundations need to be put under them.
So, having our construction company spend all their time on our flips and having guys that know how to do heavy construction that other people don't know how to do -- we shouldn't have them making a sidewalk, putting tile up, or doing things that we could actually have subs do. We learned the value of leveraging people. That's huge. It gets to the point where you can't swing the hammer. I would go in and try to do these things I shouldn't be doing, just for the sake of saving money. Whereas I would do them wrong and then we'd have to go and fix it anyway.
Matt Rodak:
It's all about finding your highest and best use. You make your money finding properties, not putting tile up.
Pili Yarusi:
Exactly. Exactly. That's not where I make my money. That's not the best use of my time. We learned how to leverage people, and don't forget the power of partnership. Jason and I have an incredible partnership as husband and wife, as a mother and father, and as partners. A lot of your listeners out there are doing it "on their own", but you're not really. Find those people that you can create partnerships with. I'm not saying that you're going to JV on everything that you do or that you're actually going to partner up with somebody, but make partnerships with your hard money lender. Make partnerships with brokers in your neighborhood. Make partnerships with your local plumber. Consider those partnerships. You want to create relationships with these people because these people will feed your company as you feed them.
Matt Rodak:
Right, it's all about aligned incentives. You talk a lot about this on your podcast, the abundance mentality: there's plenty out there for everyone. Let's find good ways to keep people aligned and everybody wins. You're doing things that I think is interesting on a number of different fronts. I love the raise and flip strategy because it gives you access to inventory that other people would be terrified to take. As we know, in this market, being on the buy side is getting more and more difficult to find good properties. So, I love that strategy because you're playing a space that very few other people will play in.
I want to talk a little bit about — and you mentioned partnerships with your husband, and there is a family business dynamic beyond your husband and three kids. Talk a little bit about how you guys balance that with the family, and defined boundaries in which you've learned over the years working together of how to stay sane.
Pili Yarusi:
That's a good question. Sometimes I don't know how we do it, but that doesn't help any of your listeners If I say I don't know. When Jason and I get it right — and more than often we do get it right — it's because we communicate. We found that anytime we get it wrong, it's because there's been a lack of communication. No matter who you're partnering with, whether it's your plumber, your assistant, your hard money lender, your husband, wife, or significant other, communication is key. I know that sounds like it's off of a Hallmark card, and you hear everybody say it, but it's true. If you don't communicate with your partner, he or she can't read your mind. He or she doesn't know that this is what you wanted to do. From the very get-go, make sure your values align. If your values don't align — say one partner is only in it for the money and the other partner is in it to help people — create a motto for your company. Talk about the things that you value. If your values don't align you obviously shouldn't be partnering up in this kind of factor.
When most people purchase a home, it's the biggest investment that they're ever going to make. They only do it, if ever, maybe once or twice in their lifetime. Now, you're doing something where you're going to be purchasing multiple properties multiple times, hopefully in the hundreds of properties. You're going to be working with not only your money but other people's money. You want to make sure you have a good base of communication with the people that you work with. I feel like I went on a tangent. With life-work balance, again, communication. Jason and I know that our family comes first no matter what, but we also know that our business feeds our family. So, when it comes down to it — Jason and I have talked about this — if something happens with the family, I automatically go there. So does he, but not at the expense of our business just failing. He always has his hand on the pulse of our business and I always have my hand on the pulse of our family, just to make sure the two are level with each other — if that makes sense.
Matt Rodak:
Totally. There is a lot in there, and a lot that we agree with. Part of it too is — we've seen this when you're running a startup — we may hire you as a financial analyst and your core focus is around that core function. It also means that we need you to go over here and respond to an investor's question. It doesn't necessarily fall into your bucket, and you can do it and go there, but always understand your North Star is back to this certain type of thing. So any type of partnership defining — for you it sounds like family is the priority and businesses for Jason — but there's overlap there depending on what the needs are and being flexible to do that.
Pili Yarusi:
We definitely help each other out in every single aspect of our lives. That's how we stay sane, especially after having our third child. Also, don't be afraid to ask for help. If you need it, ask for it.
Matt Rodak:
Yes, and the communication thing is big too. There's two sides of that. I've found —I don't know if you agree with this or not — but some people are really good at only communicating the bad news because they want to get help with it. Other people are always really good at communicating the good news and have a hard time communicating about bad news. Finding the right balance is important because if you're always the person that's bringing the bad news, people start not wanting to talk to you. If you're the person that is always bringing the good news and you don't address the bad things, they eventually pile up and explode on you. So, finding the right balance, and more importantly telling the news, good or bad, is what creates wins.
Pili Yarusi:
I know I have trouble with this: I have trouble with those wins. I have trouble with celebrating the wins. Taking the time to be like, "Wow, I accomplished that," and taking the moment. Being like, "Okay, great. I did that. Yay. Yay us, Yay me. Now I can move on." So many times, especially with high-level entrepreneurs, it's like, "What's next? What's next? What's next?" You have to take the time to be to breathe it in and say, "Great, I accomplished that." Or even maybe, "I didn't accomplish that. Why didn't that happen?" Don't just be a bulldog and go head first all the time. Step back, take a look at everything and ask, what needs fixing? What can I celebrate? Then move on from there.
Matt Rodak:
Totally agree. I also have a short memory on both good things and bad. Follow the trend lines, but don't get too caught up in the highs or the lows. It tends to be more sustainable that way.
Pili Yarusi:
Exactly.
Matt Rodak:
So as you know, the theme of the show here is Real Estate Investing Unscripted. We like to talk about a story or two that you guys have experienced, that despite all the mentors you have, the books you've read, the podcast you've been on and hosted, something's happened to a project that you couldn't have predicted. Talk us through that story, what you learned from it, and any lessons that the listeners here can glean from something like that.
Pili Yarusi:
Where do I start and which story do you want?
Matt Rodak:
It's usually harder to pick the one than it is to come up with the one if you've been in the business long enough.
Pili Yarusi:
I'm actually going to pick the one that we're currently working on now because this is something we actually picked up. We've had it on our wall for about a year and a half, and you all out there know that is too long to be holding onto a property. This property, we bought it and I feel like we bought it right. Jason feels differently, but we bought it and the numbers work. Barely, but they worked at the time. We bought this in, I would say an A-town. I wanted to test this town to see if our raise and flip — the way we do things — worked in this town. Even my — I can't even speak English right now.
Matt Rodak:
Strategy is maybe the word you are looking for.
Pili Yarusi:
I'm shaking thinking about this property. So, we bought it right. The numbers worked. We actually bought it almost close to retail. What we were going to do to it, and the things I thought we were going to be able to do to it, was basically more than double the square footage and create this beautiful home in a town where beautiful homes are being created almost every day, taken off the market almost every day, and bought and sold. We were going to do fine and we're going to make a good amount of profit on this. So, we picked it up, we started working on it, and from almost day one we had so much trouble with the town.
What we didn't know — and this is for your listeners out there — when you start working in a new town, make sure you know what you're getting into. As we started going into this project, we heard similar stories from other investors that this particular town is really hard to work with. Their inspectors are hard to work with. The township, they had told me that I could do one thing, but because I didn't have it in writing when Jason went back and when our assistants went back, they told us a totally different story. It basically took us over a year to get out of permitting with this town. A lot of it had to do with what we didn't know. Apparently, the lot size of the lot that we had picked up was a little bit too small to do exactly what we wanted to do.
We went back and forth with the town fighting on this thing and that thing, going to meetings, and doing all these things that we didn't realize we were going to have to get into. On top of that, we still had our construction company. We still had our other flips going. We haven't even got into this, but Jason and I are also into large multifamily. So, we have other things going on, not just our flip company. Maybe we could have spent a little bit more time on it, at the front end, but you don't know what you don't know. After a year of fighting with the town, we finally got the demo permit and the right to build on this property. After everything was said and done we are doubling the square footage, which is a lot less than what we wanted to do. So, we can't get the price point that we wanted to get on it. For the first time ever, and this is saying something, but for the first time ever we might lose money on this property.
Matt Rodak:
Your first loss. That's why it's stinging so much.
Pili Yarusi:
It's really stinging. I know a lot of your listeners out there are like, "This is their first one?" We've had all these losses, you learn from them."We say that a lot in our podcast, too -- that all your failures, think of them as lessons learned. This is a huge lesson learned for us. We're really, really conservative now if we go into a new market. Even if we think we know it, we're still like, "Eh, we don't know this market."
Let's say it has an oil tank. Normally, an oil tank doesn't bother us, but now we think new town, oil tank, and the house needs a little bit more work than we want to. We usually let go of that house. So we've become really conservative when it comes to new areas. This is why networking helps. After we had bought this project, as we were talking to other investors in this neighborhood, they're like, "Yeah, we don't work in that town anymore. They like the people that they like." That's up to them, that's cool, but it was really hard to swallow that for a little bit. It's going to be a beautiful house. I can't wait for it to go up. You have to dust off your shoes and wash your hands of it.
Matt Rodak:
Chalk it up to the learning column. You learned something from it and realized that the pride and ego thing may actually be more painful than the money loss. You can offset that with a good lesson learned. Do you think you'll do any more projects in that town? Are you guys just done?
Pili Yarusi:
We actually did pick up another project in this town, but it's a project that we do not have to go to the town for. We can do one of two things with this project. We can actually either go in and renovate the inside and don't change anything so we don't have to talk to the town about it, and/or we're going to wholesale it. Right now I think we're about to wholesale it. We'll still work in the town, as long as we don't have to talk to anybody in the town.
Matt Rodak:
Lesson learned. Fingers crossed for you that maybe you can still break even on it. We're still in an upmarket in some of these markets. Maybe you'll get a better price than you expect on the back end.
Pili Yarusi:
It just goes to show you, even though this is a type of thing we do and do well, which is lift houses — which we ended up not being able to lift this house. We actually had to pop the top off of it, something that's in our wheelhouse but not really. Even though the numbers worked at that, we weren't able to do what we know how to do. Sometimes you go into a project with the best intentions and it somewhat blows up in your face. Expect that, and then move on.
Matt Rodak:
Move on, that's all you can do. Like we said, short memories. I appreciate you sharing. Let's talk a little bit about your podcast. You mentioned — I think you guys have two different types of podcast. Talk us through what they are, what they're all about, and, how our audience here can find them and learn from them.
Pili Yarusi:
Mine and Jason's podcast is The Real Estate Investing Foundation Podcast with Jason and Pili. We have episodes come out Monday, Wednesday, and Friday. Mondays are Multifamily Mondays, and that's when we talk all about multifamily. Getting into it, and what we've learned. Jason and I currently have a 94-unit in Kentucky and we have a few other things under contract right now. That's just been an amazing blessing in our life to have wrapped our minds around, and gotten into the mindset of, a large multifamily investor. We also have a meetup in New Jersey every second Tuesday in Westfield, New Jersey. If any of your listeners are listening from New Jersey and want to come, I'll give you the information for that. Every second Tuesday. Then, on Wednesdays we have our long-form interviews where we interview everyone from a syndicator, to a first-time flipper, to a wholesaler, to anybody that we feel that can add value to everybody's life. Our main goal is to provide our listeners with a foundation to start their businesses, or anybody that's actually in the industry to shore up their foundations. To give them — basically just add value to an industry that's given us so much.
Then, our Fridays are our Foundation Inspection Fridays. It's like the story I just told you. We like to share things that have happened to us, things that we've learned, and to inspect our own foundation and how we can better ourselves. Open that up to the community that we belong to. So, our podcast has been such a blessing to us. I hope it's a blessing to everybody out there that can listen.
Matt Rodak:
Check it out. I was honored to be a guest a couple months back.
Pili Yarusi:
That was a great podcast.
Matt Rodak:
I appreciate it. It was a lot of fun to be on it, but you guys do a great job. I like the variety. Everything from focused around multifamily to more general information that can be useful for the beginner, all the way up through the experienced real estate investor. Everyone loves a good use case or story or what have you. So, you guys are covering all bases there. That's awesome. Other than the podcast, if someone wants to get ahold of you, what's the best way for someone to reach out? You guys have a website. Any other places people should be checking it out?
Pili Yarusi:
We do have our podcast, but if you want to get ahold of us there's our website YarusiHoldings.com, or you can email me at Pili@YarusiHoldings.com or info@YarusiHoldings.com. That might be a little easier for everybody to remember. That's probably the best way to get ahold of me is email.
Matt Rodak:
Check her out on email, check out Pili and Jason's podcast, REI Foundation Podcast. It's great. Pili, this was awesome. Thanks so much for being with us today. I learned a lot. I'm going to try to summarize some of the key points that I got out of this -- this is my selfishness of learning from different people. A couple of things, the first one: you said you guys got started with mentors and continue to leverage mentors. Learning from others I think is a big thing in this business. Part of this show is that you can't plan for everything, so you might as well try to learn as much as you can from other people that are out there.
Something that goes along with that, you talked about the power of partnership. Whether that's your actual business partners, whether it be a significant other or just a business partner, you have to have good ones. Being aligned philosophically with people is super important and you mentioned that. We have a good saying here, "We've got to be aligned philosophically. We can argue and debate strategy and tactics, which I think is healthy for partnerships, but you got to be aligned philosophically, which is super important.
The other one I love that you talked a lot about was communicating. The good and the bad overcommunicating solves a lot of problems. Where we sit as lenders, typically when deals go bad on us as lenders, it's partnership problems. It's because they're not communicating with each other. 99% of the time when we're taking back a property, which we don't like to do, is because the partners aren't communicating well. Focus that early and often and it's going to save you a lot of headaches down the road. Those were my points. Did I miss anything that you think is worth reiterating?
Pili Yarusi:
No, I think you got all the points down-packed. Really leverage people. Don't forget to ask for help. Don't try to reinvent the wheel. There's so much for any beginning investor out there that you'll be able to learn. Just take it one step at a time. For all of your more invested investors, there's always something new to learn. I feel like I learn something new every single day and try to add value everywhere you go. Don't forget to be open to the value that comes your way.
Matt Rodak:
Open mind. This was awesome. Thanks again, Pili. I really appreciate the time and good luck with that project. Hopefully, it turns out all right for you. I'm going to keep an eye on that one.
Pili Yarusi:
It's going to be it's just fine. We're about to finish it. Like I said, we can still make money on this project and if we don't it's going to be our first loss. It's not going to really be a loss because we've done the numbers in such a way that we will still make money on commission. It's always going to be a win in my book.
Matt Rodak:
There's always a win. The eternal optimist — that's you got to be in this business.
Pili Yarusi:
The key thing is, all of our lenders will still make money on it, so there is that.
Matt Rodak:
That's what matters. Keep the lenders happy. Thanks again and thank you all for listening. For more great resources, check out FundThatFlip.com. We've got a bunch of blog posts, white papers, and other things in addition to more Real Estate Investing Unscripted episodes. Otherwise, I look forward to having you listen to the show next time. Thanks a lot, guys.
---
Thank you everyone for listening to this episode of Real Estate Investing Unscripted. For more resources or to fund your next project, head on over to FundThatFlip.com.

Subscribe to Real Estate Investing Unscripted on Apple Podcasts, Google Podcasts, Stitcher, or Spotify.
Ready to get funded? Apply in under two minutes and get instant feedback on your application: