Subscribe to Real Estate Investing Unscripted on Apple Podcasts, Google Podcasts, Stitcher, or Spotify.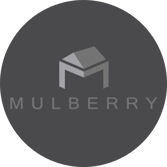 On this episode of Real Estate Investing Unscripted, Mark Inks, Principal at Mulberry Design + Build, joins Matt to discuss his real estate journey and strategies for homebuilding during a global pandemic. Inks provides details to his story, from graduating from college to buying Mulberry to where he and the company are at today. Mulberry is a custom homebuilder and local developer operating out of Columbus, Ohio, and specializing in urban infill and residential development.
In this episode, Mark describes how his team is continuing to operate and adjusting to the COVID-19 pandemic. Limiting large meetings, allowing those who can work from home to do so, and other precautionary measures ensure that employees can remain safe and healthy while work continues. Mark shares his post-pandemic outlook, including his cautiously optimistic view on unemployment, the economy, and more. See how Mark compares and contrasts the current reality to the 2008 recession. Tune in below:
Real estate investing can earn 8-10% annual returns on pre-vetted, low LTV, real estate-backed loans. Fund That Flip offers industry-leading visibility into each project, enabling investors to be highly selective in the loans they choose to fund. Click below to browse all deals currently open on our platform.
Do you have an investment property ready for a transformation like this one? Apply in under two minutes to get fast funding for your next real estate deal. Better than hard money. Get funded now!
Subscribe to Real Estate Investing Unscripted on Apple Podcasts, Google Play, Stitcher, or Spotify.