Subscribe to Real Estate Investing Unscripted on Apple Podcasts, Google Podcasts, Stitcher, or Spotify.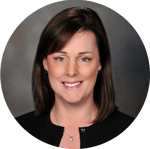 In this episode we talk demographic levers and trends in the industry with Margaret Whelan, CEO of Whelan Advisory, LLC, where she provides strategic and financial counsel to leaders of both public and private companies in the U.S. and Canada. She is a seasoned executive and industry expert with a deep knowledge of industry drivers, players, valuation and financing alternatives. Margaret also serves on the boards of three companies: TopBuild, privately held Mattamy Homes, and John Burns Real Estate Consulting. She started her career in the equity research department at Merrill Lynch.
Hear Margaret's take on demographic trends influencing home buying and homebuilding, her outlook on modular homes, and why demand for single-family rentals will likely continue to increase.

Matt Rodak:
Welcome everyone to this episode of Real Estate Investing Unscripted. I'm your host, Matt Rodak, founder and CEO of Fund That Flip. I am very excited about our guest, and the insights and perspectives she will be sharing with us on the general real estate market. Our guest today is Margaret Whelan of Whelan Advisory where she works with both public and private companies on raising the best capital. A couple of Margaret's niches are home builders and single family rental operators, which we'll get into. She also sits on the board for three real estate focus companies, one of which is publicly traded. Previously, she was a CFO of a $1 billion company and has been recognized by Forbes and several other well-known publications for her leadership and experience as a finance executive. I feel like I could keep going on and on with all the accolades, but we'll leave it right there for now. Welcome Margaret to the show.
Margaret Whelan:
Thank you, Matt. Good to be here.
Matt Rodak:
I appreciate you joining us. Could you give us a little bit of background on Whelan Advisory; What are you guys doing, who do you focus on, and how do you help with companies and their money raising efforts?
Margaret Whelan:
Yeah, happy to. My background is that I've worked on Wall Street in investment banking for more than 20 years, calling on the same Rolodex of clients, which is the national home builders -- both public and private -- and also the construction companies that primarily focus on residential, whether they are manufacturers, distributors, or installers to those residential home builders. I worked on some of the bulge bracket firms -- UBS and JP Morgan -- for about 20 years. Five years ago in 2014, I started my own business. The reason was that I wanted to offer a higher level of service -- a very bespoke, highly tailored approach to a smaller group of clients -- so that I can get closer to the teams, really understand and help them determine what they wanted from a capital perspective, and then get them into the market. The team that I have been working with for the last five years, and I, we were on six or so deals a year, which is our goal.
We tend to work with home builders or local, private companies that are getting ready to change the type of capital they have. In some cases they'd be going from asset level financing to entity level financing, from land banking to JV equity. They might need a credit facility from the banks. We help them prepare all of that, and in some cases the owner is ready to sell. We work with international buyers, public company buyers, private equity firms, debt firms, just really working with the clients, holding their hands through the process, helping them determine what the lowest cost of capital is going to be and how to find it.
Matt Rodak:
Got it, you're primarily focused on, what I'd call, the client side of helping the builder either raise capital or perhaps sell their business. You're not representing the buy side of the transaction.
Margaret Whelan:
That's right, we typically represent the sell side. That's our goal and that's what we're good at.
Matt Rodak:
Very cool. I think it's safe to say you're pretty plugged into what's going on with the housing market at large, particularly with builders, it sounds. In your opinion, how's the market? What should we be expecting as we go into 2019?
Margaret Whelan:
It's a funny time to have to answer that question. We are in a very seasonal industry Matt, as you know. Typically the season -- what we call spring selling season -- does not kick off until mid to late February in most markets around the country. A little earlier in the southeast and the southwest. Actually, some of our clients in Phoenix and in Florida over the last couple of days have told us that their business has improved quite a bit. It slowed across the country starting in mid-summer last year -- June, July -- and that deceleration persisted through the beginning of this year. I think what happened is that rates went up quite quickly and we weren't paying attention to that. They went up to over 4.5% -- which of course in a historical basis is still very low, very compelling opportunity to buy at that mortgage rate -- but, on a relative basis, consumers are saying home prices have gone up a lot and rates have gone up. That means my monthly payment is much higher.
What's happening across most industries these days is that the consumer is very well informed. They have access to a lot of information through an iPhone. They don't have to go to the sales center, they don't have to go to the bank. They have a good sense for what they're going to qualify for. I think a lot of them just decided to wait it out. Rates have gone up and down a couple of times. There's a lot of volatility in rates for the last few years, and so they decided to wait. Rates came back down going into the new year -- down below that 4.5% level -- which seems to have been a catalyst. At the same time, the builders started to offer more incentives, price discounts or better value packages, and that brought consumers who are on the sidelines or thinking about a purchase into the market. My sense is that value is very important and the consumer is informed. They know what they want. They want smart homes, they want them built efficiently, they want to know what the HERS score is so they know what the utility bill will be every month, and they're demanding a higher level of product and service from the home builders. There are builders that are meeting that demand very well and they're actually seeing less of a slowdown or better sales momentum over the last couple of months than others.
Matt Rodak:
Gotcha. We entered into the traditionally slower part of home buying season going into the end of the year, combined with a combination of rate increases and less affordability which slowed things down, which makes sense. It may just be a matter of time to get through the seasonality piece and see what happens. We're not in panic mode yet, is that a safe thing to say?
Margaret Whelan:
I don't think we're in panic mode. If you take a step back and look at the big picture, we've been in this for recovery for a decade. On a total, overall level, the number of starts that we're expected to generate this year, it's closer to a trough than a peak. We have no inventory in the system, and if there is inventory building the SFR requirements come in and soak it up. I think they're doing the industry overall a good service because I think they're going to soften the bottom. I don't think there's any reason to panic. The one thing that happened two years ago after the election was that there were a lot of tariffs that led to cost inflation, both lumber and steel, which is pretty significant from a home builder's perspective, and they were trying to pass that along.
There were some policy changes on the west coast starting to mandate all solar or zero net energy homes, which again is an expense to the builder that they weren't expecting. They were trying to pass that to the consumer. Then there's labor shortages. Immigration changed the availability of labor. Our industry is much bigger than just a wall going up or immigration. It's really the fact that as an industry we need to encourage more young people to want to come in and build up these trades, but when you put all of that together -- the cost inflation was being pushed to the consumer in home price inflation, and rates were going up -- the monthly payment got to the point where the consumer said, "Wow, I don't know if I want to be the last buyer in this community buying the most expensive home. I can wait. I have a nice rental. I feel good about where I'm living, whether it's my parents' basement or whatever it is."
There are a lot of great arguments from a demographic perspective for why we're under supplied right now. I think the inventory is moving over the last 6-8 weeks, some folks were worried about that. It really depends on the market. Consumer sentiment is good because consumers are employed, there's wage inflation, it's offsetting some of the higher costs, and they just need to be encouraged by the builder with a great product to come out and really commit to a purchase.
Matt Rodak:
Yeah, I think it's a good point. You hit on some of the demographic -- what I would consider to be tailwinds despite some of the headwinds on affordability. I read an article the other day in Business Insider that more-or-less tried to lead the reader to believe that the housing market was on the precipice of a crash. Right? On the other side of that, I look at the data and say, from 2008 to present day, we under built, historically, about 6.5million homes. The supplies still isn't there. There's a lot of talk of -- I hate to use the word millennials -- but that's the term. It's the largest generation that's really entering now prime, first time or second time home buyer. What are you actually seeing on the data? If we strip out the doom and gloom of the headlines that want to make us believe that housing is falling apart, what are you seeing? What are your builders seeing in terms of what's actually happening from a consumer sentiment and with demographics and the size of the buyer pool coming into market.
Margaret Whelan:
In terms of the demographics -- it's a great question and it's something that builders really need to focus on -- you have the older and wealthier millennials buying their first home, which is not a first time buyer purchase. It's often a first move up, or a second move up home because they have generated some wealth, and they've been saving over the last decade. Or, they're coming in as homeowners later. They also are much more focused on lifestyle. They don't need a big house. They don't need extra bedrooms, a three car garage, bonus rooms, big backyards. They want to be able to move around. So, the availability of a smaller home that's less expensive but good value because it's smart and in a great location because they can Uber in and out to the office or they can work from home. The buyer, and the demands of the buyer, has changed a lot.
There's a group at John Burns that do a lot of research on this. When you look at what the consumer wants, I think often there's a mismatch to what the builder is offering. Part of the challenge is that, as an industry, the leadership of our industry is what I call P.M.S: Pale, Male, Stale. I think we need to do a better job of really relating to the consumer. We have an industry where leadership is more than 90% male and the buyers making the home buying decision are 92% female. There's a disconnect there. When you talk to folks about design and about marketing, one of the challenges they have is that there's such a long lead time on developing a master plan or a neighborhood or a community. Getting it approved, getting it permitted, agreeing on density with the city. It might be four homes per acre when really the market today is at six. To have to go back and incur the incremental cost and delays to change that is harder than to just keep the momentum going and keep offering four homes per acre. So, I think that understanding the millennial is very, very important.
I work on the capital raising side with some of these new companies -- these startups that are coming to the industry -- so I spent a lot of time in Silicon Valley meeting with the venture capital investors. For me, as a Gen Xer -- I'm in my mid-forties -- talking to millennials, it's interesting. It's really fascinating. They challenge me to think about things in the opposite perspective that I would never have come up with on my own. One of them told me that his wife was pregnant. They were looking for a purchase for their first time in the bay area, and they'd thought a lot of the housing that was available to him would compare to a Palm Pilot or Blackberry when he wanted to buy an iPhone 10. I thought it was such a good analogy because here you have this couple that's both earning well, well educated, well informed and just not finding the product that they want to live in. That's what happens with the millennials.
We also have the issue, which I referenced earlier, in our industry young people don't want to come in. More people are graduating from university, more women than men are graduating now for the first time ever. We have to encourage them to come into our industry and not see it as a cyclical industry where you're going to lose your job every 5-6 years, but where you can actually be a part of a company that's well capitalized to survive a cycle or a downturn and stay employed. The other side of the barbell, in terms of the demand, is not just the mature millennials, it's the mature baby boomers who are sometimes downsizing or they're buying a second or a third home because they can afford it and they want to go to the sun belt areas, or the southeast off-season.
You and I sitting here in New York today, I feel like that would be very attractive.
Matt Rodak:
Yeah, it's 3 degrees here!
Margaret Whelan:
Exactly. So, I think they have more options. Single family rental companies that emerged 10 years ago are now focused on changing their mix, or increasing their mix of what I call B2R (Built To Rent) product. They are offering those consumers an opportunity to rent a brand-new home in a great location with a lot of good amenities -- because it's often in a big master plan where for-sale product is available -- but to rent from a professional manager. They can lock and leave every six months if they want to. They can still keep their home in the northeast but they can buy or rent a second home in the southeast.
There's a lot more competition. It's interesting you referenced the fact that we've under built by 6 million homes, but if you look at Airbnb and the number of bedrooms that are available, there's actually a lot of oversupply. Maybe people are just going to think differently about shelter because they're more lifestyle oriented. They don't need a big house and a big mortgage anymore. The builders that are doing a really good job of anticipating what the consumer is going to need -- and it varies dramatically by price point by where you are in the country -- have the type of product that's going to be well received. You have to be nimble with this and constantly anticipating what's around the corner.
Matt Rodak:
Yeah. I want to talk more about the single family rental market in a bit, but I want to wrap up this idea. In the startup world we call it product-market-fit. Any business has to have product-market-fit where you're delivering a product that meets the needs of the consumer. It sounds like what's happening, -- especially in extreme supply constrained markets like San Francisco -- is that we have some product there, but it's not the right kind of product. Another big piece of product-market-fit is affordability. Having product, not only that people want to purchase, but can afford to purchase. A big theme -- and you hit on this a little bit -- the big theme going into the end of 2018 and into 2019 is a lot of the new construction that had happened over the past couple of years had been, at least from where I'm sitting, on the higher end of the market because that is the only way for builders to really make the margins that they needed to make. That left a lot of the middle-of-the-road construction not happening because it was so hard to get the land price right and all the materials and everything else.
How are folks going after that now? I think we have seen some saturation at the upper end of the market and now the builders are trying to figure out how to build the -- depending on where you're at -- the $300,000 $400,00, $500,00 $600,000 home that a larger percentage of the population can actually afford to purchase.
Margaret Whelan:
Such a great point, Matt. It's one thing I've noticed over the last decade is that the builders were addressing the potential for this challenge by buying smaller tracts of land that are closer to the cities. The MSAs where people live and where they're employed. In turn, that meant the cost of the home price was going to be higher because, depending where you're building in the country, the land is a percent of your total costs, as much as 50%. Especially on the west coast. Then you'd have to be very efficient with labor and sticks and bricks, which are the other two big components. So, anything you can do offsite in a factory setting to increase efficiencies, reduce waste, to really reduce the reliability on skilled labor, can be really meaningful to the bottom line. So builders are doing that, but they're doing it slowly. I think there was no reason to worry about it too much until about 6-9 months ago when all of a sudden the market started to slow and now they're coming back to that.
Matt Rodak:
Gotcha, it's really a look for productivity levers. The land is how the land is and the product--. I would consider myself to be on the upper end of the millennial spectrum and I don't want to live out on three acres of land where maybe it's more affordable of a house. I want to be in close to somewhere I can walk and get to a coffee shop, or jump into public transportation. Go where I'm going. So the answer there is better productivity, because the land price is what the land price is for the places where people want to live. Are you seeing more -- we've seen some of this, especially in Philadelphia -- manufactured housing, where they're actually bringing the house from a foundation to a property in three days? Where do you see that trend going, if anywhere?
Margaret Whelan:
So you're talking about traditional modular product?
Matt Rodak:
Yeah, modular product. That's right.
Margaret Whelan:
If you look at total housing supply, 90+% percent is traditional stick build, stick frames, what we've been talking about with the National Builders Offer. Then a couple of percent is modular, which I love. It's 15-20% of supply in a lot of countries around the world for different reasons, which we'll talk about. Then, another couple of percentage is manufactured housing. Manufactured housing is Clayton Homes. It's considered mobile even though most of them, 90+%, once they are set in park they don't move. Because of that, the availability of financing is much more restricted, and much more expensive, more than twice what it would cost to get a traditional mortgage. Modular is fascinating, and there are a couple of companies like Evolution Building Systems in Houston or Planned Prefab in Los Angeles that have, what I call a 'star-chitect', a well-known architect leading the company and leading the design.
They prefab everything in a factory and they get it out to the job site where it's ready. The lots are finished and ready for the homes to be hooked up. You can literally move in within a couple of days. It's incredible. There's been resistance to modular in the US for a reason that I don't understand. I come from Europe where it's much more well accepted and actually expected. In some cases, people pay a premium for it. I think that's going to change. I think that those companies are smaller, they're not as well capitalized, or operating on a local basis. Planned Prefab actually got capital last year from Amazon. That was seen as a big move for Amazon into housing, as opposed as to just Alexa and smart home products that they're offering, but really to be a supplier of product.
The thing is that a lot of the home builders, the traditional stick builders, will use a framing component that's prefabricated like trusses, or wall panels, or a kit that can get installed with a crane in a couple of days. That dramatically reduces the number of days until the house was weatherproof, and so there's less delays, less cost-overruns, less theft. With modular, you're taking a finished house and installing it via crane and just turning on the lights. Everything that's happening on the innovation side is happening on a spectrum, and it's really going to be a function of the availability on the supply side and the demand on the consumer side. I think the demand is there. In fact, I think consumers, one of the reasons they're reluctant to go out to build traditional model home these days is because it can take 6-9 months until they close and know what their mortgage is going to be.
Whereas with modular, if the house is available and they've got a place to put it, or it's in a good market, you can actually get everything finalized within a couple of weeks versus a few quarters. So, I love modular, personally. I'm really fascinated by the product. I love going to ULI, the Urban Land Institute twice a year. We have meetings where industry executives get together and we get to see a lot of this product. It actually gets brought in. There's and group called Casita out of Austin that has these neat little casitas and I can absolutely see a need for one at some point in my future between my parents and my children.
Matt Rodak:
The modular thing kind of confounds me, too. When I was in college, I had the opportunity to tour a few modular home facilities and I was like, "This is the future!" You see the house when it's finished and you wouldn't know that it's modular versus stick built unless you're really looking for it. That was almost 12 years ago now and it's at the same place. I think one of the things is, as an industry, it's had a hard time achieving the scale that's needed to get the cost basis. The guys that we do this in Philly with say it's about as expensive as stick built, currently, when you factor in transportation of the boxes and the crane and everything else. The reason they like it is it removes a lot of uncertainty. If they say the boxes are going to get delivered on x date, they show up on that date because everything is constructed in a controlled environment. Very interesting. That's one of the things we've got our eye close on too, and I'm hopeful for because I think it's an efficiency gain. It gets to what we're talking about here, which is I think ultimately affordability. How do we deliver product that's affordable?
Margaret Whelan:
A lot of people in my business are talking about the companies that have been coming in and buying home builders. A couple of them have had an emphasis on more efficient home builders that factory build or prefab, but I actually think that Clayton Homes is a company to watch because they've also been buying well run home builders that use factories like Goodall. They are very efficient. I was with Clayton late last year in Knoxville at one of their factories. It's just incredible the quality and the efficiency with which they get that product out the door. Those are $50,000, $60,000 mobile homes. Imagine if they really turned their attention to more traditional modular, permanent modular. I think it would be great to see. The Japanese, it's about 20% of the market. In Europe and different countries, it's in the high teens. So, I do think that it's going to come and I think it will catch builders by surprise. There has been a resistance to it -- that the product or the quality is not as good, or it's not a sustainable -- but actually it is now with some of these great architects designing very attractive product. I do think it will be well received and I think that it'll grow very quickly over the next few years.
Matt Rodak:
I think so. I think Clayton is a Berkshire Company, right?
Margaret Whelan:
Yes, exactly.
Matt Rodak:
So if anybody can make it happen -- now Amazon's in the mix too. It's coming.
Margaret Whelan:
I think Amazon had about 20 billion in cash, but Berkshire Hathaway had about 120 billion. So, I'd be backing Clayton.
Matt Rodak:
They've got some experience in the real estate industry to begin with. Definitely something to keep an eye on. Generally, it's also good for the country. We're talking about high skilled types of jobs. These are factory jobs that can't really be done outside of the country.
Margaret Whelan:
Yeah, it's a great point about factory jobs because some of the resistance to prefab -- whether it's component or permanent modular -- is that it increases the need for capital. Then there's the risk of cyclicality and given the demand drivers and rates and so on. One of the reasons that it's hard to attract young people into our industry is that the work is usually piecemeal or rate, so you don't always know where you're going to go that morning when you go to work. What job sites you're going to be on, what kind of house you're going to be working on. If the sub[contractor] before you set it up correctly, if it's going to be ready for you. You're subject to a lot of delays.
Matt Rodak:
If it's going to rain, if it's going to be snowy.
Margaret Whelan:
Yeah, the weather. There are so many risks, whereas in a factory you're going into the same place every day doing the same job. You can build up your skillset and your efficiency. You can be promoted into leadership roles. One of the things that's been fascinating to me, because like you, I love factories and I go out and I look at them all the time. Every year both in Europe and Asia, and then here in the US. The number of women who work in factories-- I don't think that we have a labor shortage. I just think we have a lack of process that's enabling other labor opportunities, because women who work but also need childcare need to know where they're going to go, when they're going to get home, how much they're going to get paid, and be sure that they're going to get paid. You go into some of these factories in central Florida -- I was there last month -- and probably half the workforce is female. It's great to see it, in an industry that's challenged to get women into the workforce.
Matt Rodak:
That's really interesting, I hadn't thought about that. It's a great point. We could probably talk about the benefits of this all day, but let's move on to something that we started to get into: single family rentals. You mentioned some of the build-to-rent companies and how they're really attracting the boomer generation that want some flexibility. Even more generally I think this applies to millennials and whatever the generation is now below the millennials, which is also a big buyer group. These generations view homeownership differently than the boomers did. My parents thought of a home as the greatest asset one could possess. I think a lot of my generation view it more as a liability than an asset from a payment perspective, from a flexibility perspective. If I need to move for my job, for a lot of different reasons. That's been one of the trends that has led to this now emerging market around single family rental. Talk to us about what is single family rentals, how did the industry start and where do we think we're going?
Margaret Whelan:
First off, I completely agree with you that it's generational in terms of how people value the opportunity to achieve home ownership. I'm in my mid-forties, and when I was graduating from university my parents were pushing me and offering me money to help put a deposit on a home. Even though I was leaving the country, they're like, "You need to get on the property ladder." I think the challenge is that everyone lived through that depression 10 years ago and housing was really the eye of the storm. From the mortgage financing and from the housing oversupply, the SPEC buyers. A lot of consumers got wiped out. Families, multigenerations got wiped out, but they also got turned off the desire to get on that ladder. Like you said, it's not as attractive. Then with some of the tax changes over the last couple of years, there's also not as many incentives to own a home.
In terms of your question about SFR - single family rentals: 10+ years ago we had hit the downturn very severely, more than people thought. Even 10 years ago when we were starting 2 million houses a year, people thought that we were under. Some people thought we were under supplied because the demographics were suggesting there'd be more demand than ever before because of the population, the home ownership rate going up and so on, but we ended up with a lot of houses that had been bought or built on SPEC. There was a lot of financing available and what they called 'liar loans'. There was just a lot of fraud in the system and so the market wasn't as stable as people thought.
The market changed. There was a ton of over-supply. I think it was Warren Buffet who was the first to come out -- I remember seeing him on CNBC -- and he said, "If I could do one thing right now, I would just buy thousands of single family homes." Right around that time, Blackstone announced an investment in imitation homes. American Homes For Rent got involved, Tricon, and a lot of the companies who consolidated since then. When I was at JP Morgan we worked on some of the IPOs. This industry and this asset class basically has come out of nowhere in the last decade to be very substantial to the point that the market caps of some of these big SFR rates are bigger than the market cap to some of the biggest home builders in the country. They have established themselves with good credit ratings on their debt, with a decent stock performance relative to their NAVs (net asset values). I think that the risks that people perceive are that, one, it was a trade and that they were going to run out of supply. They're morphing into build-to-rent companies now, so that's taken off the table. Secondly, that the maintenance on the houses, the costs we're going to be higher than they were anticipating. We've yet to see that be an issue, I think, in part, because of the mix of the product, both new and older homes. It helps reduce the average maintenance per house owned or per door. Then, beyond that, you just have professionally managed single family homes available. So you've always had 14 million families in the US living in rental homes, but primarily owned by mom and pop locally. I remember after Hurricane Harvey in Houston last year or the year before -- which, Houston was a market that there was a lot of oversupply where the SFR rates have a big presence -- and they went in immediately after all the water damage with insurance and fixed up those houses faster than anyone thought they would.
That really reinforced how professional they are. As an industry, the leadership is much younger than the traditional home builders. I think that's one of the reasons they're much closer to the consumer. You don't have to call a salesperson and make an appointment and leave work early because the sales office is closing at five o'clock. You can go, show up and get access to a lockbox, and get in and out very quickly. So, the quality of the homes, the quality of professionalism, of the service package overall, it's very attractive and that's why it's growing so much. Then separate to that, you have builders, as we talked about earlier, Matt, that have different land positions, different type of product available, a slow down last year to mid last year that wasn't expected. In some cases they had to inspect a building or they had cancellations. They have product that's available and these SFRs will come to them and say, "Look, we'll take that off your hands. You can close out of the community and get onto the next one." So, they're offering a lot of stability there. They're softening the bottom, they're challenging the home builders to be more efficient and to be more competitive from a consumer interaction perspective. I think all of that, it's positive.
Matt Rodak:
Yeah. I'm a big believer in the single family rental space. As you said, there's 14 million people that rent single family homes. I think what's interesting, if you can't buy a house, your options historically have been to either rent in an apartment building or rent a house out. I think the statistic is only 9% of apartment buildings are three bedrooms or more, which means there's not a lot of inventory in apartment complexes to rent if you're a kid in or a second kid in. Combined that with the demographic shifts on both ends of the barbell. The millennials who don't want to own a home or can't own a home because they're still saddled with just too much college debt. The boomers who similarly either already own a home and don't want to own a second one, or just don't want to own a home again. Um, I think there's going to be a lot more demand for houses for rent. I think the other interesting statistic is that these guys have bought tons of houses, billions of dollars' worth of houses. Interestingly, they still only own about 2% of the single family rental market.
Margaret Whelan:
It's only a couple of hundred thousand houses on 14 million. There's so much opportunity for them to grow, and the fact that they have relatively inexpensive capital and permanent capital, it's going to really facilitate that growth going forward. That's one of the reasons it's going to mute the cyclicality of the traditional single family market. The other thing that we didn't mention is, millennials tend to stay in jobs for less time on average than their predecessors. Whether it's the Gen X or the baby boomers, they don't buy a home for life. They don't take a job for life. They move around more, and so they want to have that flexibility. You also have more women graduating from university now than you've ever had before, so you often have two incomes. Maintaining flexibility in case one of the two of you decides that you need or want to move for advancement is important. So, for all of those reasons, along with the fact that the supply is available for a great new home that is professionally managed. I think all of that makes it very compelling from a consumer's perspective.
Matt Rodak:
Absolutely. They're adding more services, which ultimately helps them be more efficient and which ultimately drives bottom line and helps everybody win. I think it's a great thing. Hopefully it will continue to trend up. Let's move on to the last segment of our show here, and that is related to the theme of the show, which is Real Estate Investing Unscripted. As I'm sure you've seen on multiple different fronts, things happen no matter how well you plan. A capital raise or a project or whatever it may be. Do you have a good story you could share with the audience of something that was a gotcha moment on a capital raise, a development project, or something that you could share that we can all learn from.
Margaret Whelan:
I thought about that question, Matt. I think that you always need to be prepared. One of the things we do with our clients when they approach us and ask us to represent the money capital raise is meet with the finance team, make sure that the historical financials are audited, that their cash flows are accurate, that there's a strong controller in place. A couple of things went wrong mid-last year when demand changed so much and costs went up. A lot of the predictions were moving around, and in two cases we had to negotiate on behalf of our clients because the earnings power was different to what we had hoped. What's more important is the integrity and the intentions of both sides, which is that we want a partner, and we want to figure that out. Things are not what we thought, but here's why. Being transparent about that so you can try to keep moving forward.
Matt Rodak:
It's like they say, the crime is never as bad as the cover up. Not suggesting that a crime was happening here, but as numbers change, and they will, it's okay as long as you have well intended parties and you can be transparent and upfront about it. There's still usually a deal to be done as long as everybody understands what they're buying.
Margaret Whelan:
Yes, and we help them to negotiate the terms so that if there's more profitability coming later versus what was originally expected to be delivered already, that the owner will get a bigger share of that.
Matt Rodak:
The earn out on the backend. Still going to get it done. That makes sense.
Margaret Whelan:
Exactly, most of the buyers right now are looking for a majority position over 51% so they can consolidate their earnings on their own credentials. Then, the question from our clients' perspective is "Where do you want to be between 51% and a 100%?"
Matt Rodak:
This has been great. I feel like we covered a lot and could probably go deeper in a lot of these different subjects. I have to have you back on sometime soon. In the meantime, if folks want to get ahold of you or learn more your services, what's the best place for them to get in touch?
Margaret Whelan:
They can find me on LinkedIn. I post actively, I speak at a couple of conferences a month -- I think I met you in a conference, I meet a lot of people at conferences -- or our website is WhelanAdvisoryLLC.com.
Matt Rodak:
Check it out, WhelanAdvisoryLLC.com. Look up Margaret Whelan on LinkedIn. I really appreciate your time. Thanks so much for being here with us. If I could summarize some of the points: A big one is that if you're a builder -- or a flipper I guess for that matter -- the consumer is more informed than they've ever been. Delivering the right value is important. The other thing that jumped out to me is how important technology is becoming in the home buying process. That's both on the upfront part of being able to self-qualify and look at some product before you even go on site, and then also the technology that people are looking to be delivered in their homes -- energy efficient and a lot of other things. The other big takeaway here is we've got to keep an eye on single family rental. I think it's going to continue to be a growing segment of the residential real estate market and is going to be something that impacts new builders, flippers, speculators, a lot of other folks that are playing in our space. Any final parting thoughts?
Margaret Whelan:
No, I think that's a good summary. You had asked about what's the market outlook going to be. I think that the fact that consumers are looking for smaller homes, a better value means starts are probably going to start a rise again. The doubts that people are feeling are going to lift. I think we'll have a nice spring selling season.
Matt Rodak:
Yes, good point. We're not in panic mode. No one's in panic mode, we're good. Don't believe all the doom and gloom out there, guys. It's not real. Take advantage of it. Well, thank you again Margaret. I really appreciate your time, having you on here and sharing your insights. This was great. Thank all of you for listening. Be sure to check out our website, FundThatFlip.com. Our blog has a lot of other great resources. Also, if you're looking for funding for new construction or any type of a renovation loans, check us out at FundThatFlip.com. Otherwise, I look forward to next time. Your host, Matt Rodak, signing off.
--
You can find Margaret on LinkedIn or at www.whelanadvisoryllc.com. For more resources or to fund your next project, head on over to FundThatFlip.com.


Subscribe to Real Estate Investing Unscripted on Apple Podcasts, Google Podcasts, Stitcher, or Spotify.
Ready to get funded? Apply in under two minutes and get instant feedback on your application: