Subscribe to Real Estate Investing Unscripted on Apple Podcasts, Google Podcasts, Stitcher, or Spotify.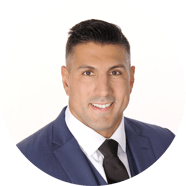 On this episode of Real Estate Investing Unscripted, real estate entrepreneur Jason Babin joins Matt to discuss his journey from former NFL player to investor. Jason founded RedZone Realty Group with former teammate Kyle Bosworth in Jacksonville, Florida, after retiring from football. Jason discusses how his real estate interest began as a child, working with his father's electric company. After investing money from his NFL contract into the stock market in 2008 and losing over 30% of his portfolio, he talks about the importance of paying more attention to his investments and the need to diversify.
At RedZone Realty Group, Jason has worked to model the company's culture off of "The Patriot Way." This involves a team-centered environment and focusing on building and retaining that culture within the organization. The company offers a full suite of services in property management, house flipping, virtual tours, and photography on both commercial and residential projects.
Jason and Matt also discuss the execution strategy of his current Ponte Vedra Beach, FL rehab project, financed by Fund That Flip, and how it's similar to some of his past projects in Jacksonville, FL: 4579 Swilcan Bridge Ln N, 12971 Biggin Church Rd S, and 1658 Spring Oaks Ln. Lastly, Jason and Matt discuss COVID-19, how it's affecting investing, and what the industry might look like in a post COVID-19 world. Jason predicts a bullish fall season and discusses his plan to ramp up operations quickly once again.
Tune in below:
Looking for an alternative to stocks? Real estate investing can earn up to 12% annual returns on pre-vetted, low LTV, real estate-secured loans. Fund That Flip offers industry-leading visibility into each project, enabling investors to be highly selective in the loans they choose to fund. Click below to make an investment today!
Subscribe to Real Estate Investing Unscripted on Apple Podcasts, Google Play, Stitcher, or Spotify