Subscribe to Real Estate Investing Unscripted on Apple Podcasts, Google Podcasts, Stitcher, or Spotify.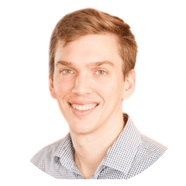 On this episode of Real Estate Investing Unscripted, real estate investor, James Evans joins Matt to discuss his real estate journey. James currently has a portfolio of over 20 rental units in the Greater Boston area, oversees new construction and condo conversion projects, and is the founder of The Boston Real Estate Guild Meetup.
James discusses his background in finance and his path from college graduation up to present day. He started his career working in consulting at PwC, a field he continues to work in today part time with The Boston Consulting Group. He details how he spent time staying with friends to save money before he bought his first home. Other topics discussed include James's challenges during the COVID-19 pandemic and what James likes to do with his free time, including traveling with his wife and owning a food truck with his friends in Arizona.
Tune in below: