Subscribe to Real Estate Investing Unscripted on Apple Podcasts, Google Podcasts, Stitcher, or Spotify.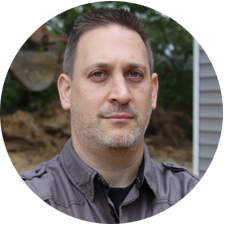 This episode we speak with J Scott, active real estate investor and fix-and-flip master. J shares exclusive advice about how to run a real estate investment business that helps you maintain your lifestyle (hint: stop trying to save money by doing the painting or plumbing yourself). Also hear J's strategy and approach to changing markets and how to make them work for your business. Tune in below!
Matt Rodak:
Welcome everyone to this episode of Real Estate Investing Unscripted, I'm your host, Matt Rodak, founder and CEO of Fund That Flip. Today we have a very special guest. He is a real estate investor, he's flipped over 150 homes, has done a bit of commercial investing as well. He's an author with several bestselling books. I think he even owns a racehorse or two and may have a few blue ribbons that we can talk about. But most of all he's an all around great guy, he's been a mentor to me over the years and helped us even get started here at Fund That Flip.
With that, I would like to welcome to the show Mr. J Scott.


J Scott:
Hey Matt, thank you so much. It's great to be here finally.
Matt Rodak:
Awesome to have you. We could talk about a ton of different things. As I mentioned you're a bit of a Renaissance man, but I think for the purpose of the show today, just get us going with a little bit about how you got into the business: your first couple of deals, how you thought through those, and how that led to a current state in which you are working now today.


J Scott:
Absolutely. Back in 2008 I actually was in a corporate world. I spent about 15 years in a technology world out in San Francisco and the Bay Area. My wife and I decided to get married. We met at a tech company, we decided to get married in 2008, and at the time I was working probably 60 hours a week and traveling 2 weeks a month. My wife was working about 80 hours a week and traveling about 3.5 weeks a month. While that was great when we were single and doing what we wanted to do, we knew that once we got married that type of work commitment just wasn't going to be conducive to starting a family, having kids, etc. The day we decided to get married, we had a long talk about what that would look like. We both decided that the right decision was to leave the corporate world and figure out something that gave us more flexibility, to kind of do what we wanted to do.
You mentioned in your intro that I was kind of a Renaissance man. I certainly wouldn't use that description, but what I would say is I have a lot of things I enjoy doing. So my goal back in 2008 was to try and figure out how can I incorporate all the things I really like doing with making money and having financial freedom. Basically, being able to build what would these days be often called "lifestyle business," being able to put family first and have a business running in the background that supports our lifestyle and allows us to do both life and work.
In 2008 my wife and I quit our jobs, we moved back to the East Coast, where our families were, to start a family. We didn't know exactly what we wanted to do, so we knew we wanted to have a lifestyle business. We didn't know what this business was going to entail. At the time I was thinking, "I like baking and chocolate. Maybe I open a chocolate shop or an ice-cream shop."
Matt Rodak:
J's Cookies - I love it.
J Scott: J's Cookies, there you go. My wife is an amazing designer, so she thought about doing something in graphic design space or the interior design space. We got to Atlanta in May 2008, wedding is in August. We decided we just going to take the summer off and figure out what we are going to do after the wedding. So July of 2008, I'm sitting in my basement, I'm flipping through the channels. I think I turned on HGTV flipping show, which was basically all you saw back then.
My wife comes over and she says, "Hey, we should do that." I thought she was joking because honestly I had zero real estate experience. I barely knew how to change a lightbulb. She was serious, though. She said, "Let's give that a try. We've got a couple months before the wedding, we can flip a house. I really want to do the design stuff, and you would be good on the business side of stuff."

So I said, Okay, we can give it a try. I jumped online and picked up a couple of books, started reading, and we started looking at houses. We closed on our first flip property on the 8th of August 2008, which was the day we got married. Basically our foray into real estate started the day we got married.


Matt Rodak:
So wind us back to August 2008. Is that when [the economy] had already come unraveled, or were things still unraveling? Did it seemed like a good idea to get into the real estate on August 8th in 2008?
J Scott:
Here is the crazy thing. I look back and realize my naiveté would allow us to be successful in this business. We were in Atlanta in 2008, which was probably the worst-hit city in the real estate market, at the worst point in the modern real estate history. Things in Atlanta didn't get much worse anywhere else in the country, and there wasn't much worse of a time than summer of 2008. You couldn't drive down the street and not see every other house or every third house with either for sale sign, or for rent sign, or foreclosure notice on the door. It really was unbelievable. But to us it was, "Hey, opportunity!" Looking at all of these houses - we had to be able to buy cheap houses.
Turns out you could buy cheap houses, and we bought a lot of cheap houses. The hard part was selling those houses. Basically what I like to tell people who were looking to get into this business: at any point that you're going to get into flipping houses, one of two things is true: it's either going to be relatively easy to buy a house and hard to sell it, or it's going to be relatively easy to sell a house and hard to buy it. So there is no perfect time for flipping houses or anything in real estate. You're never going to have that perfect "easy to buy, easy to sell" time.


These days it's real tough to buy house, but it's really easy to sell houses. Back then it was really easy to buy house. I could go into the MLS and basically throw a dart and whatever it hit was probably a great deal. The problem was getting it sold on the backend. We learned a whole lot that first year: about marketing, about building relationships with agents, about figuring out what buyers wanted, about setting our price points conducive to the buyers that were in the market. We learned a whole lot about the selling side of the business. In a way it was really easy, but in a way it was really tough. 2008 had a big impact on us.


Matt Rodak:
So talk to me a little bit more about that. When we were at the kind of a bottom of the market, and everybody is looking around saying, "Who should we blame for this mess that we're in?" A lot of flippers were pulled into that, and a lot of speculators got pulled into that. How did you guys felt about becoming one of those people when it was probably the most unpopular time to be one of those people?

J Scott:
Here's the thing: our buyers - and there weren't a lot of them at the time - there were very few people that were looking for houses - but our buyers were very motivated by the thing that was motivating us, that was driving our business. The fact that the houses were really inexpensive is what most buyers were seeing. 95%, 96%, 98% - I'm making up numbers, but a very large percentage of houses were not rehabbed. They had problems because the houses were previously owned by somebody that was foreclosed on, or that moved out and didn't want to move out. There was a lot of deferred maintenance, so the pool of houses that the buyers had to choose from was not great.
We were in a suburb of Atlanta. In our market for the first year and a half, we were literally the only rehabber. So if a buyer came along and they wanted to buy in that county and they were looking to buy a house that was in good shape, our inventory was basically all they had to choose from. Our buyers were thrilled! They didn't look at us as the enemy. They didn't looked at us as the people that caused the problems. They looked at us as the people who were going to solve their problem. There is the solution: they can go out, and they can buy $90,000 house - and back then stuff in Atlanta was ridiculously cheap - same houses these days are $200,000-250,000 - but they can go out and buy a $90,000 house that needed a bunch of work, that had a bunch of deferred maintenance, that hadn't been touched in years. Or for an extra $10,000-15,000, they can buy one of our houses, that was completely renovated, fresh and brand new - well, not brand new, but cosmetically brand new.
There was little choice for them, so they were thrilled. They were thrilled to find a great product for a little bit more money. The problem was for us is there were only a few of these buyers out there, so we had to capture every single one of them. So we figured out a good formula that allowed us to capture the largest percentage of buyers in this price range in this area. It really forced us to get good at the sales and marketing sides of the business.
Now fast forward 10 years, and it's really hard to find deals and so we had to get really good at the other side of the business as well - the acquisition side of the business. Between 2008 and 2018 it's given us the opportunity to get really good at both sides of the business and again. There is never a perfect time to be flipping houses. It is going to be either difficult to buy or difficult to sell. Being able to do both of those well - and obviously everything in the middle well - is the key to being successful in this business regardless of the market.
Matt Rodak:
So has your strategy changed at all from the 2008 to current day in terms of price point that you want to be in at, or the type of end buyer that you are trying to serve? Are you going up market or down market, or whatever the opportunity is? On a go-forward basis, how has your thinking and strategy had to change? The market has really done a 180 since 2008.

J Scott:
It's a great question. I get that question from a lot of people. My answer is basically this: instead of thinking about what strategy you want to follow - whether it would be flipping or rentals or notes or commercial or self-storage or whatever it is. Instead of thinking about the price point you want to do - $50,000, $500,000 or $5,000,000 houses - instead of thinking about what you want, go out and look at what the market is offering you.
I live in Maryland now. In Maryland we can't find $100,000 or $150,000 houses. If I'm going to flip in Maryland, and I'm flipping in the $200,000-400,000 price range because that's the sweet spot - I'm flipping a certain type of house. I'm flipping in certain areas because that's where the buyers are. I'm doing certain types of flips. if I go down to Atlanta where we also do a bunch of projects, the price points are different. The types of houses are different. The finishes are different because the buyer demographic is different. So instead of saying I want to be the guy that does $200,000 colonial style houses with certain finishes and in certain areas, instead I say, "where is the opportunity?" and I go after the opportunity.
If you want to be successful in this business you need to be flexible. I think back to 2008-2010, and I can almost safely say 100% of our deals were foreclosures that we bought right off the MLS - REO deals right off the MLS. In 2011 and 2012 most of our deals were short sales. Then in 2013-2015 we started moving into new construction. From 2016-2018 we've kind of been doing a combination of all of these things, but we've been doing a lot of off-market marketing. So we've been sending direct mail letters, and we've been working with wholesalers. Basically over the last 10 years our strategy has had to change several times. What was working in 2008: buying foreclosures REOs right off the MLS - that doesn't work anymore. What was working in 2011 and 2012: short sales - that's not really working anymore. New construction - that's hard to find these days. So if you want to be successful you really need to be able to be flexible and you need to follow the market. You need to know what's going on, and then you need to modify your business strategy to suit what the market is telling you, what is going to work right now.
Matt Rodak:
Yep, you reminded me - I just reread the book "Who Moved My Cheese?" Have you read that book?
J Scott:
I have.
Matt Rodak:
You reminded me of that - the cheese, and where it's at today is probably not where it's going to be tomorrow. You gotta keep making sure that you find out where the new cheese is. So listeners, if you haven't read "Who Moved My Cheese?" go check it out. It's a couple hours read, but it's super interesting.
I want to shift gears a little bit. You mentioned in your intro that it's important to you and your wife to set up a "lifestyle business" as they're called today. What has that meant to you guys and, what has it meant in terms of how you think about building your business? What are some of the tradeoffs that you recognize relative to the type of business and the way you run it? Do you have people working for you, or do you not? Why is that something you do or don't want? Talk us through what the lifestyle business means to you and how that's allowed you certain things and constrained you in other areas of growing your company.

J Scott:
Absolutely. For my lifestyle, business means focusing on the things that generate the most income so that the other stuff isn't getting in the way of my family life and the other things I want to be doing. I know a lot of investors who will do work on their own houses. They will buy a flip house. Then they'll go in, and they'll do the painting, they'll do the cabinets and the carpentry, they'll do the minor plumbing and electrical work - all the stuff that they think they know how to do to save money. While there is absolutely nothing wrong with that, it's important to realize that if you're painting your house - that basically what you are doing is - you are saving yourself the $15/hour that you would otherwise be spending hiring painters.
Now I don't know about you, but personally I don't want to be working for $15/hour. And if I'm doing the task of something I could hire out for $15/hour, I'm basically earning that $15/hour back. So I'm working for $15/hour. I didn't leave my corporate job to earn $15/hour, $20/hour or $30/hour.
For people who are thrilled to earn $20/hour, then there's absolutely no reason not to paint your own houses or do your own electrical or do your own plumbing or do whatever you want. But if you wouldn't take a job for $15/hour, Don't do the jobs in your house that would save you $15/hour. Does that makes sense?
Matt Rodak:
Yeah.
J Scott:
Basically my philosophy and my wife's philosophy has always been: we want to earn $200/hour, $500/hour, $1000/hour, so we always ask ourselves, what are the tasks in our business that are generating $500/hour, that if we had to hire them out will cost us $500/hour or $1000/hour? Then everything else we bring other people in to do it.
Basically there are 3 tasks that generate $500/hour in our business. First is acquisitions: finding new properties. If we spend 20 hours finding a deal and it generates $20,000 in profit, that's a $1000/hour for finding that deal.
Second is finding money. So either building relationships with companies like Fund That Flip, building relationships with private lenders, building relationships with banks. If I can find a deal with 20 hours of work and I can find a money to fund that deal in 20 hours of work, I'm making a $1000/hour if I clear a $20,000 on that house.
Third is negotiation. My wife and I are both good negotiators, so we like to be heavily involved in any aspect of the business that involve negotiation. We can easily save a couple hundred dollars in a few minutes doing negotiation, so for us that generates hundreds or thousands dollars an hour.
But those are really the only 3 parts of our business that generate $500/hour or more, so those are the 3 parts of the business that we focus on. We hire everything else out. We hire out our contracting, we hire out our real estate agent tasks, we hire out our inspection tasks, we hire out all of our project management tasks.
Basically everything else in the business is hired out and we spend all of our time on those 3 things: finding deals, finding money and doing the negotiating to make sure we are saving money appropriately.


Matt Rodak:
Got it, very cool. I guess another way to put it is "highest and best use." It's highest and best use of your time, whatever that happens to be. Maybe it is painting, but if it's not - pay someone else to do it. Don't step over dollars to pick up pennies, as the saying goes.
J Scott:
Exactly. I talk to a lot of people who say, "I love painting" or "I love doing carpentry." That's great, then do it and consider it your hobby. But don't do it because you're trying to save a few dollars here and there. Because what you're really doing is taking time away that you could be spending doing the high value tasks. If you spend 40 hours next week painting your house, that's 40 hours you could be spending finding your next deal, so you're earning $15/hour or you're saving $15/hour instead of making $1000/hour by finding your next deal.
Matt Rodak:
I have a saying here in our company: "I've always figured out a way to make more money, but I've yet to figure out a way to make more time." So focus your time on things that matter most. I love it.
So let's get into the kind of theme of the show here, which is Real Estate Investing Unscripted. You've flipped a 150 houses, you've been at this for 10 years or more, I'm sure you've seen some things, had some interesting things pop up on projects, maybe you could share an example or two that no matter how well prepared you were going into the project — something happened, what was that thing that happened, what did it caused and how is it informed your thinking or strategy or diligence on a go for basis to try to prevent something similar from happening again.
J Scott:
That's a question that has a very clear answer in my mind. There was one particular situation that happened early on in our business that has transformed our entire philosophy around business and real estate and everything else that we do. I think it was probably our third or fourth house, so it was probably end of 2008 or early 2009. We had a buyer, house is under contract - and back then buyers were hard to come by. You find one and you try to keep him or her because you don't know how long the next one is going to take before they come along. So this buyer came along, put down a deposit, said they needed something like 5 weeks to close. We get 5 weeks toward closing, and the lender is telling us, "Everything's great, everything's good." We get within a week of closing or few days of closing, and and owner is, like, "Yeah, everything's good." Day before closing: we can't get in touch with the lender, so the lender hasn't sent the loan package to the closing attorney. We don't know what's going on. The day of closing, there's no loan package, no lender. We can't figure out what's going on, so buyer is telling us, "We talked to the lender. We just need a few extra days." So we sign an extension, and that extension turned in into the second extension, and a third extension, and a fourth extension.
Before we knew, it was, like, 3 months, and we still hadn't closed. And we hadn't talked to the lender. The lender stopped returning our calls. We didn't know what's going on. Finally after about 3 months, we literally drive to the lender's office, and we catch him there and say, "Hey, what's going on?" He tells us that there was a problem with the buyer - he had a lien or something - and he just didn't think he was going to be able to get a close, but he's been trying. He is ready to give up and basically told us, "You should cut this buyer loose and find another buyer."
So we spent 3 months trying to close this deal and finally find out that the buyer had been lying to us, the lender had been lying to us, and there was essentially no chance this thing was going to close. I was livid: I start just freaking out. I have lunch couple days later with another real estate investor that I knew at the time, and I'm telling him this story. I'm, like, "Have you ever dealt with a lender that bad?" He basically said to me, "You realize this is all your fault?"
I said, "What are you talking about? The buyer lied to me, the lender lied to me, they've been dragging us along. How is that my fault?" He pointed out that there were about a dozen different times throughout this transaction that I could've made different decisions to mitigate the risk. I could have asked for more earnest money. I could have asked for the list of conditions, closing conditions from the lender in writing, so I would have seen that there was a lien issue. I could have asked the buyer to put down additional down payment. There are so many different things I could have done! I could have cut the buyer loose and start looking for another buyer and kept this buyer as a backup. But I trusted the lender, and I trusted the buyer, and that trust led to me being taken advantage of.
Basically what made me realize at the time was: I can't put my trust in other people. I can't rely on other people to do what's in my best interests. I need to always know what the risks are, and I need to take steps to mitigate those risks before bad things happen. And what that means is: I need to take responsibility for every last detail in my business. If something goes wrong, it's not my project manager's fault, it's not my contractors fault, it's not my agent's fault, it's not the buyer's fault or lender fault. It's always my fault, and I need to treat every part of my business as if something goes wrong, it's my fault and then take the steps to mitigate those things going wrong from the beginning.
So for me that bad experience kind of drove the attitude. We drive this home with all of our employees: if something goes wrong in the business, at the end of the day the buck stops with me. But I want my employees to take that same attitude if a contractor doesn't do what he supposed to do, it's my project manager's fault, and if the lender doesn't do what he's supposed to do, it's my real estate agent's fault cause she's the one that should be staying in touch with the lender. At the end of the day it's my fault obviously, but people need to take responsibility for all of the things that happen and never say, "I didn't have control over that," or "It's somebody else's fault," because at the end of the day it's your business, and it is your fault. That philosophy for the last 10 years has really allowed us to keep control over our business and to ensure that bad things don't happen without a mitigation plan in place to address them if they do.

We prepare for the bad things that happen. We predict the bad things that could happen. And then when they happen, we are prepared for it.


Matt Rodak:
I love that story, and I think the thing that is super interesting about this is I had this mind shift happen at some point in my life, too. When that happens for you, how much more power do you feel? When you start being, like, "Oh, this is my fault" - it also means that I can fix it. But when it is, like, "Oh, this was this guy's fault" - you have no power to fix that. And it's the same problem. It's not like the problem changed; it's just like your view: "Oh, this is my problem — I own this problem," which also means I can fix this problem. Or at least make sure it doesn't happen to me again. It's super freeing. As hard as it is to own up to it. Once you get past the fact that no one cares that you keep screwing things up, it's super empowering, I find.
J Scott:
I love saying, "That's my fault. It won't happen again." Whether I'm saying it to me or I'm saying it to somebody else, I agree with you. It's very empowering to admit and to really own any mistakes that happen in your business, even if they're not mistakes that you directly made. If it's in your business, they're mistakes that you could have mitigated, so I agree with you, it's very empowering.
Matt Rodak:
Love it. J, it's been great, appreciate the time. I know you mentioned your wife and yourself are both good negotiators. You wrote a book on negotiating recently. What can you tell listeners about that book, where they can find it, what's the gist?
J Scott:
Absolutely. One of the side-businesses, you can say, that I got into over the past couple of years - because I love teaching, I love writing - I've written several books about real estate and flipping houses. The first two I wrote back in 2013: "The Book on Flipping Houses," which has now sold over 100,000 copies. I'm really excited about that. The book on estimating rehab cost for anybody that wants to get a better handle on how to figure out what your rehabs are going to cost you and how to create a good scope of work for your rehabs. And then last year I wrote...
Matt Rodak:
By the way, I make all of my analysts that come to work for us read both of those books of J's, so they're great books. Pick them up.
J Scott:
And then last year I wrote a book that I most excited about, because it really is a passion of mine. Negotiating is a passion of mine, and my wife is really really good at it. So my wife and I along with the another real estate investor, Mark Ferguson, wrote the book, "The Book on Negotiating Real Estate." It's all about how investors can better negotiate to get better deals and to make more money in the business.

I'm really excited about the book and so if anybody is interested in taking your negotiating to the next level check it out.
Matt Rodak:
And all of this can be found on Amazon presumably?


J Scott:
That is correct.
Matt Rodak:
Search J Scott, check out his books: The Book on Flipping Houses, The Book on Estimating Costs and The Book on Negotiating. Beyond that, J - where can listeners reach out or learn more about you or your business. What's the best place for them get ahold of you?
J Scott:
I don't write much on it anymore - I just don't have the time, but for the last 10 years I've had a website and blog at the www.123flip.com. On that site I detailed over the first several years in gory details my first 50 projects. You see pictures, you see videos, you see the breakdown of financials to the penny. So if you want to see what a real rehab looks like and what some of our first 50 real rehabs look like, take a look at www.123flip.com, and you can get the nitty-gritty of all of our first 50 flips. I think for people just getting into this business you'll find that very enlightening: all the good, all the bad, all the ugly.
Matt Rodak:
Hopefully more good than bad or ugly, but lessons also learned on those ugly ones.
This has been great, J. Really appreciate your time. I think we could probably chat for hours. Would love to get you back on the show, really appreciate you being here.
Thank you all out there for listening to this episode of Real Estate Investing Unscripted, check out our website www.fundthatflip.com for other great resources. We are posting things constantly around different topics around real estate investing. We just posted some pretty cool stuff around different tax strategies and tax pitfalls from Brandon Hall who was on the show earlier, episode 2.
Check this stuff out at www.fundthatflip.com. Otherwise, thanks again, J. And I look forward to having you all next time listening. I'm your host, Matt, signing off.
--
Thank you for listening to this episode of Real Estate Investing Unscripted. For more resources or to fund your next project, head on over to FundThatFlip.com.


Subscribe to Real Estate Investing Unscripted on Apple Podcasts, Google Podcasts, Stitcher, or Spotify.
Ready to get funded? Apply in under two minutes and get instant feedback on your application: