Some consistent extra income can come in handy to cover various expenses or put towards that vacation, and this is why creating a passive income source can be an excellent idea.
Passive income refers to cash flow that does not come from an employer or working a one-time job; instead, it relates to income generated passively by an upfront investment, usually either money or time.
The IRS defines it even more specifically. According to their website, passive income comes from investing in a business in which you are not actively involved or a rental property. When it comes to the latter, it requires setting up operations ahead of time, and in certain cases, additional efforts may be required to maintain a project or investment. This extra maintenance effort is usually to ensure cash flow remains stable.
If you're wondering how to get started, here are some of the best passive income ideas to explore:
1. Dividend Stocks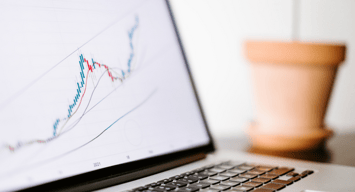 Dividend stock investing involves purchasing company stocks and receiving regular payments, which are a portion of company profit. In order to receive dividends, you have to own the stock, and you may need to invest a significant amount of money in order to earn a decent income.
Interest rates are also quite low; for instance, investing in the S&P 500 often yields a dividend of merely 1%. While this investment is generally considered safer than some alternatives, a measure of risk is always involved with any investment. If the company fails to make a profit for whatever reason, dividends would either be reduced or not paid at all.
However, dividend payouts are usually regular, making dividend stocks a pretty reliable passive income source.
2. Annuities
In an annuity, an individual enters into a contract with an insurance company. The individual or investor puts up a sum of money which is usually done up-front or in regular payments over a period of time.
Depending on the details of the contract, the insurer would either make a lump-sum payment of the investment with interest or provide a regular stream of payouts to the investor sometime in the future.
3. Affiliate Marketing
If you're involved in creating content or running a small business, another way to generate passive income is affiliate marketing. Affiliate marketing includes third-party product or service links in your content and receiving commissions for every purchase made through those links. Most affiliate earners either use their websites, blogs, or social media accounts to promote said product or services.
One caveat is that the success of the affiliate marketing is directly proportional to the number of readers, followers, or subscribers in your audience. Income from this venture is regarded as passive because the inclusion of the link is all that's necessary on the surface. That said, in order to make a significant amount of income, it also helps to drive engagement and excitement around the product or service, as well as your brand or company. Many major brands like Amazon, Shopify, and Sephora offer affiliate programs.
4. Create an Online Course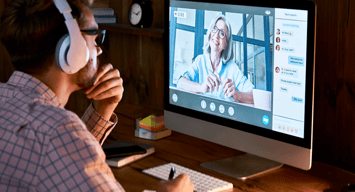 Online courses are one of the major passive income avenues being utilized in recent times. This is because creating an online course mainly involves putting in a one-time massive effort to make an excellent product, and then receiving payments over and over for the consumption of the same product.
You can sell your courses through platforms such as Udemy, Coursera, and SkillShare. When getting started, there are various ways of enticing people to make a purchase such as starting out with a "freemium model," and then providing enough value and information so they will be open to upgrading to the premium version, or higher-level courses.
It is important to note that if you are going to make any decent profits from an online course, it has to be one that provides good value, information, and a true educational benefit for the money.
5. Real Estate Investment
Real estate is one of the oldest and most lucrative channels to create and build passive income, such as being a landlord for a rental or buy-and-hold property. Usually, investing in real estate goes beyond the house or land purchase. There are usually maintenance costs, repairs, and other expenses involved.
However, if you factor all of these into the determination of rent, you could very well be making a fine sum from your rental property. In addition to investing in rental property, there are other alternative real estate investment paths such as real estate crowdfunding platforms and real estate investment trusts (REITs).
These alternatives are a good call if you are unable to handle the cost of purchasing a rental property which may run into hundreds of thousands of dollars.
6. Create Digital Products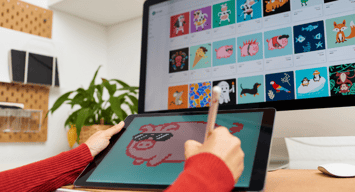 Digital products may range from mobile apps to ebooks to Non-Fungible Tokens (NFTs). The major highlight here is that only a one-time effort is required, after which the product can be sold over and over again online. There may be some need to engage in marketing, however, this venture is passive overall.
7. Invest In a Savings Account Or High-Yield CD
Investing in a saving account or a high-yield certificate of deposit (CD) can make for a fairly decent source of passive income. For this, it may be advisable to go with an online bank relative to your local bank because online banks tend to offer higher interest rates.
Research bank options and compare the interest rates each offers in order to find the best returns or the institution that best aligns with your investment goals. In addition, your risk is mitigated because if the institution is FDIC-insured, you are guaranteed a capital return capped at $250,000 in case of any eventuality of loss.
Overall, while the returns may not be massive, it beats holding cash or leaving your funds in a checking account that bears no interest.
8. Invest In a Business
Putting up funds for a business is another way to generate passive income. In this type of arrangement, you become a passive partner and are entitled to a portion of the profits the business makes. That said, even if you are dealing with someone you are familiar with, it is important to draw up legal papers so the terms of the arrangement are clearly stated.
You could also invest in companies by lending them money via small bonds. Various tools also allow you to loan money to businesses and get good returns. For instance, platforms like Mainvest allow you to invest in businesses that then pay back your investment with interest over time.
9. Peer-to-Peer Lending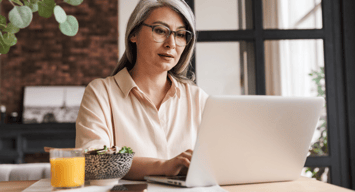 A peer-to-peer (P2P) loan is usually facilitated by an intermediary between the lender and the borrower. Some of these third-party intermediaries include online platforms like LendingClub or Prosper, which offer personal loans. After a specified period, the borrower pays back the loan with interest, which is how the lender earns passive income.
Since more often than not the loan is unsecured, it is important to mitigate your risk, and you can do this in two ways:
Spread your investment over multiple borrowers, locations, and types of loans
Study past history of borrowers and opt for only reliable individuals/businesses
Reinvesting your interest and capital may provide a good source of passive income over time.
Conclusion
Having one or multiple passive income streams has become significantly easier to achieve thanks to new opportunities and platforms springing up on the internet, rapidly. The options we have highlighted are highly viable. However, be sure to learn the nitty-gritty details of each passive income opportunity so you can better boost your chances of investment success.